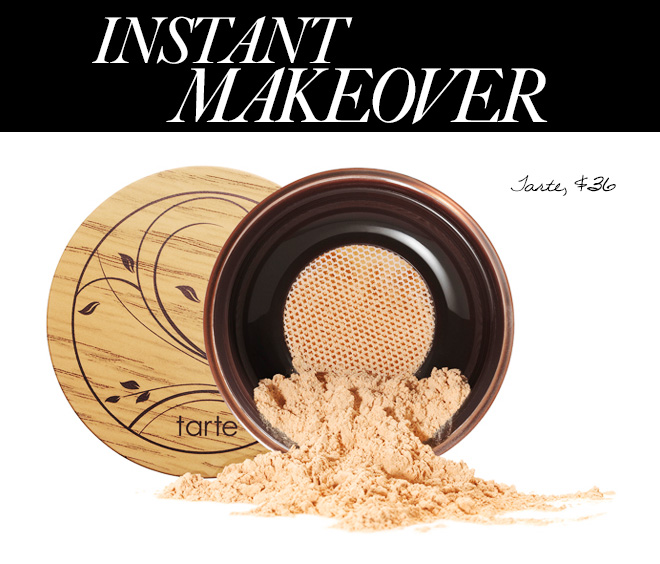 Occasionally we come across a product that bestows an immediate glow, changing our look (for the better!) in an instant. Since we'd be remiss to keep them to ourselves, we highlight these genius finds in our Instant Makeover series.
If you're anything like me, getting ready in the morning can be pretty hectic. Most days, I spend so much time perfecting my foundation and concealer that I run out of minutes to devote to eye shadow and eyeliner, so I'll just throw on a bright lip to make myself look pulled together. (When in doubt, always go with a bright lip!) However, I recently found a product that will speed up my face makeup process, leaving more time for my eyes, and I couldn't be happier.
The Tarte Amazonian Clay Full Coverage Airbrush Foundation ($36, tartecosmetics.com) is a weightless powder foundation that offers unbelievable coverage. The formula covers redness, scarring, and even blemishes. And because this powder stays matte all day long, it's perfect for oily skin, especially in the summer. The foundation contains natural, light-reflecting ground gemstones that help provide waterproof 12-hour coverage that won't settle into fine lines. Bet you never thought you'd be rocking gemstones on your face, did you?
Read more: How to Choose the Perfect Foundation