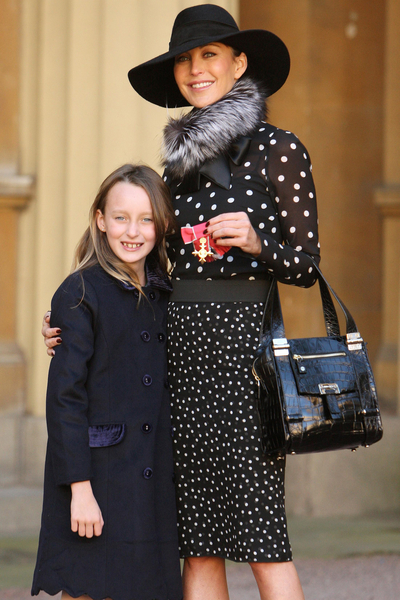 Photo: © WPA Pool/Getty Images
Tamara Mellon's daughter won't inherit her vast shoe collection. The founder and chief creative officer of Jimmy Choo has "thousands" of pairs of shoes but says nine-year-old Minty probably won't be able to wear any of them because her feet will be too big.
She told Britain's Grazia magazine, "I really don't know how many pairs I have now—it is probably in the thousands. Minty's feet are already only one size smaller than mine—at age nine. She's never going to be able to fit into all my shoes."
Hey, Tamara Mellon, guess what? Not only are you giving your daughter a complex about the size of her feet (this coming from someone who was a size 10 at the age of 9), you're also forgetting that you own a shoe company. And you know what the best part owing your own shoe company is? You can get shoes custom-made for your big-footed offspring. That way, Minty won't feel self-conscious about her big feet or resent the fact that her own mother's brand doesn't make her size. Brilliant!
If Tamara Mellon is looking for someone to whom she can bequeath her massive footwear collection to since her daughter has no use for it, she could easily find some takers. Not me, though, I'm in Minty's boats. And by "boats," I mean massive foot size.
Do you have a favorite brand of shoes? Do you think Minty Mellon will be upset about her mother's remarks? Weigh in now!