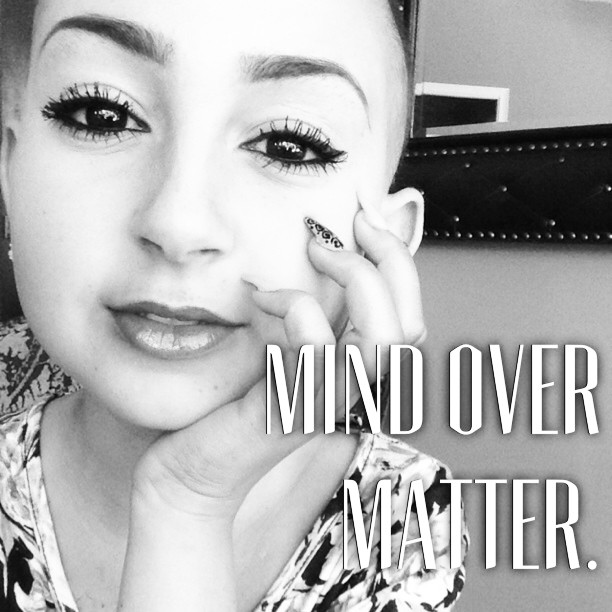 In news that rocked the beauty industry to the core, YouTube star and cancer patient Talia Joy Castellano passed away last week. Now, the 13 year-old's fans are petitioning MAC for her own line, with some of the proceeds donated to cancer research. With over a million subscribers and almost 6,000 campaign supporters, this may be one case of Internet activism that becomes reality.
Getting her own MAC line was on the bucket list that Talia's mom posted to Facebook before her passing, and we couldn't think of a better fit. After binge-watching her videos, we can say with some certainty that she'd be the perfect MAC representative: charismatic and sassy, she was an artist with a blending brush and an inspiration with a cause.
While celebrities like Nicki Minaj and Cyndi Lauper for MAC's Viva Glam campaigns were iconic, they're not entirely relevant to the charity. Talia embodied the values that MAC's all about. A teen putting videos of herself on the Internet is nothing new, but Talia was endlessly positive, wise beyond her years and articulate enough to help viewers understand how she dealt with her illness. Her tagline was "Makeup is my wig." Many people call it their war paint, but whether you sculpt out your real self with contouring or a smokey eye look for gym class, MAC has long stood for doing whatever it takes to feel good about yourself.
Most importantly, Talia had confidence. It takes some cojones to open yourself up to the Internet and all of its commenters, but Talia never let that stop her from showing off her bald, fabulously made-up self. You've got to respect anyone who does exactly what she wants with the time she has, and it's a lesson we all can learn from.
It doesn't look like her fans are stopping there, either; follow along with their campaign progress under the hashtag #taliasbucketlist to watch more of her dreams come true. We know we will!
Image via Instagram
More From Beauty High:
50 Best Beauty Blogs
Rihanna Teams Up With MAC Cosmetics on Four Collections
10 Makeup Tips We Learned From MAC's Pro Master Class