Whether you're at the beach hitting the surf or dipping yourself into a luxurious pool this summer, you don't have to go completely bare-faced for fear of runny makeup. Go for waterproof formulas that are absolutely smudge-proof and will stay on your face all day no matter how many times you submerge yourself in the water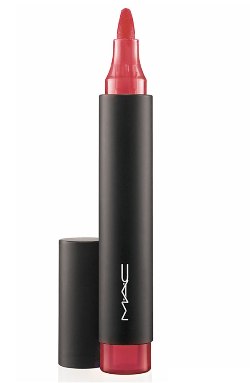 Start the day off with a waterproof sunscreen on the face and stay away from foundations and powders that will just wash right off. If you suffer from dark under eye circles, grab Lancôme's Effacernes Waterproof Protective Under Eye Concealer for a fast fix to brighten eyes. You can also spot conceal any areas of redness like around the nose or chin with a concealer for the face like Maybelline's Waterproof Cover Stick
. Line the upper lash line with Sally Hansen Natural Beauty Inspired By Carmindy Forever Stay Eyeliner Pencil to define eyes and make the lash line appear thicker. Choose colors like Blue Indigo or Jade for a bright summer look. Finish eyes with Maybelline Great Lash Waterproof Mascara for fun, flirty lashes that stay thick and lush even after swimming a few laps.
Stains on cheeks and lips will beat the heat and also can't be touched by water, so stain away for a sunny look. Rub a little Benefit Benetint
on the apples of the cheeks and fill in lips with the Mac Pro Longwear Lipstain Marker in Tomorrow's Coral for the perfect summer hue. Then, splash away and be confident that your makeup will look as fresh as the moment you first applied.
As an established makeup artist, many beauty brands send me samples of their latest products for consideration. I only write about the items that I truly love and I always abide by Daily Makeover's Editorial Ethics Pledge in each of my Positively Beautiful posts.