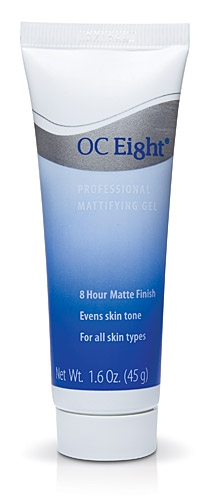 Okay, it is so seriously hot out there right now! If the sweat factor is destroying your fabulous summer look then I have a few beauty solutions to help you tame the sticky wet mess.
First and foremost: mattify mattify mattify! In this oppressive heat, applying a mattifying gel like OC Eight on your face after your moisturizer will help absorb some of the sweat and oil the high temps can cause during the day. It will also help your foundation stay in place and not slip off an hour after you applied it.
A great trick if you don't have mattifying gel is to lightly apply a thin layer of non-scented anti-perspirant to your fingertip and dab it along the T-zone of your face. You can also use this trick under your breasts for those bigger-busted ladies out there who find they pool sweat under there.
For your makeup, stay away from all creams formulas — they will slip and slide — and opt for spray foundations that have more staying power and powder shadows and blushes.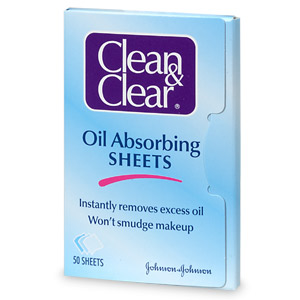 Blotting papers are a must, so keep a pack of Clean & Clear Oil Absorbing Sheets in your bag to suck up the sweat. Don't keep adding powder on top of powder because you will wind up looking like the back of a cement truck. Just absorb with the sheets then use a little bit of powder before leaving the house, at lunchtime for a touchup and at night before hitting the town.
Keep your hair back in a ponytail or, if it's short, clip it back with a little bobby pin. Having your mane around your face can cause you to sweat even more, so pulling it away will help keep you cool.
These little tricks should help, but just remember — if you didn't sweat you wouldn't be human. We are all a bit shiny this time of year, you are not alone!
As an established makeup artist, many beauty brands send me samples of their latest products for consideration. I only write about the items that I truly love and I always abide by Daily Makeover's Editorial Ethics Pledge in each of my Positively Beautiful posts.