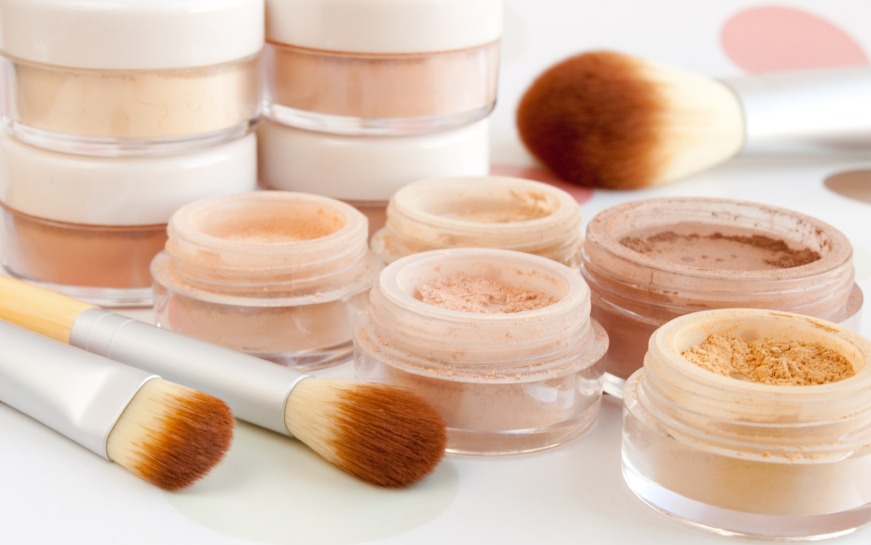 We're no strangers to shocking beauty facts, and we've even been known to bust a few beauty myths. But, every now and then we come across a statistic about the beauty industry that's simply staggering. Whether it's how germy your makeup gets or the percentage of lipstick brands that contain lead, we're having a hard time getting over these ones. Below are 12 interesting stats about the hair, makeup and skin care industries that may take you by surprise.
1. The amount of time you spend getting ready varies based on which day of the week it is. The average morning routine for a Monday is about 76 minutes, but by Friday it drops down to just 19 minutes!
2. Watch the way you use your mascara, ladies. In a recent study, 79 percent of mascara tubes were plagued with staph bacteria and 86 percent of women in the study admitted to using mascara past its prime.
3. Out of 33 brands tested, about 60 percent of lipsticks were found to contain lead. Note, however, that such a minuscule amount of lead makes it into your mouth that it's nothing to worry about.
MORE: Your Lipstick May Contain Traces of Lead (But It's Probably Harmless!)
4. Women may be obsessed with a great skin care routine, constantly hunting for the best products, but men don't feel the same way. 75 percent of men ages 18 and up are not currently using facial skin care products, according to an NPD Group study.
5.  Contrary to popular belief that hair loss only affects men, approximately 40 percent of women in America suffer from the condition.
6.  Do you ever run errands without wearing makeup? One in three women admit that they refuse to leave the house without makeup on.
7. Sometimes it can feel like nails take forever to grow, but nails actually grow, on average, 3.5 millimeters per month. Growth rates can vary with time of year, activity level, heredity and age. Also, women's nails grow more slowly than men's, and they grow faster in the summer than in the winter.
MORE: 30% of White Teen Girls Are Hitting Up Tanning Beds, Study Says 
8. There was a 32 percent increase in nail polish and nail care sales over 2011, indicating that $768 million dollars was spend on at-home care. We can't wait to hear what 2013's numbers reveal.
9.  Parfum, the most luxurious fragrance option, lasts the longest on the skin. Usually, the purest form of a parfum will contain upwards of 15 percent or more of the essential fragrance, making it stay on your skin longer than eau de toilette, body mist or lotion.
10. Onychophagia, or nail-biting, is more common in young adults ages 18-22. Very few adults bite their nails and by 30 years old, most nip the habit in the bud. Maybe it's due to the whole college loans thing?
MORE: Research Proves Bold Lipstick Makes You Look Younger: Do You Agree?
11. Only four percent of women around the world consider themselves beautiful. Believe it or not, this is a doubled increase from just two percent in 2004. Also, 80 percent of women agree that every woman has something about her that is beautiful, but do not see their own beauty.
12.  Depending on the weight of your hair, damage levels can vary. When wet, color treated hair can increase in weight by up to 200 percent, whereas virgin hair increases in weight by only 12-18 percent.
Image via Istock