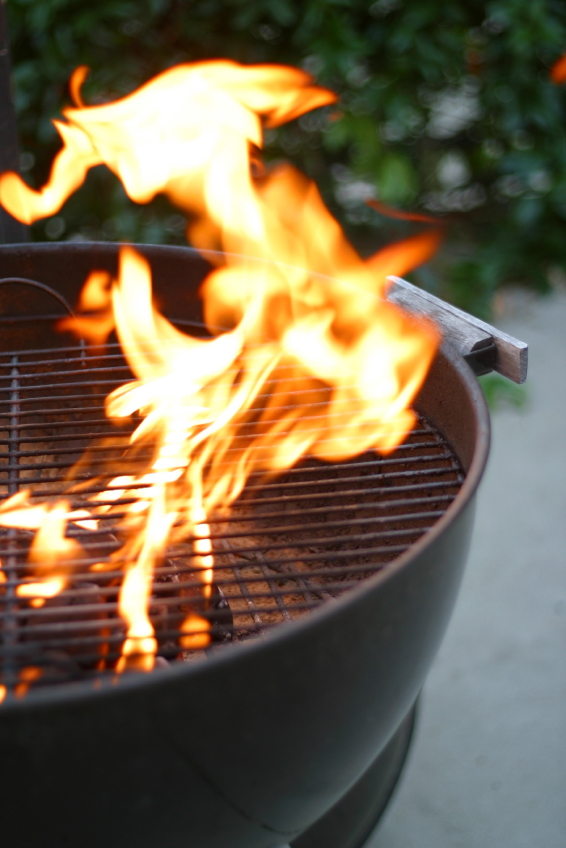 After reading countless studies on the effectiveness of sunscreen and learning the hard way (getting burned so badly that your friends call you "Lobster" for a week), we'd rather stay inside all day than go outdoors without sunscreen on. Besides the link between harmful UV rays and skin cancer, unprotected skin in the sun can lead to wrinkles, discoloration, dark spots and more. The latest news from the sunscreen world, though, is making us rethink the kind of sunscreen we use, because people have been getting burned – literally.
According to the FDA, there were five reported incidents of people catching on fire and getting burned after applying spray sunscreen. Whether it was a person lighting a cigarette, standing next to a candle or even grilling in the backyard, these five people applied spray sunscreen and reported their skin actually catching on fire, due to the fact that spray sunscreen often contains alcohol or other flammable ingredients.
The spray sunscreen in question was the Banana Boat brand, and the product had been recalled last fall by the brand's corporate parent, Energizer Holdings Inc. The root cause of the issue was found to be the spray valve that dispensed the sunscreen, which "dispenses more than is typical in the industry for continuous sun care sprays," according to the recall notice. The company has since redesigned the spray valve, putting it through rigorous testing for safety assurance.
The takeaway? If you're using spray sunscreen, don't apply it to your skin (or spray in general) when you're close to an open flame, and allow more than enough dry time before you come into close proximity of grills, candles, etc. Our advice? If you can help it, stick to good old fashioned broad spectrum protection SPF 15 sunscreen lotion, just to be on the safe side.
[NPR]
Image via Istock
More Sun Protection From Beauty High:
Sunscreen 101: The Best Moisturizers With SPF
10 Sunscreen Alternatives to Those Greasy Lotions
New Sunscreen FDA Regulations: Get the Facts