Bronze skin and dry, not-too-perfect hair was the look backstage at ADAM.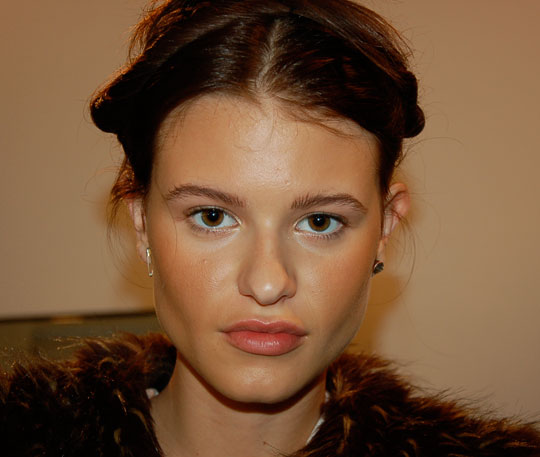 MAC makeup artist Romy Soleimani created a look inspired by a "rich, aristocratic girl who has spent the summer in Europe." Light beige/gold eye shadow gently complements the naturally defined eyebrows and pretty, sunkissed skin.
To create this look Romy used MAC eye shadow in Modelette, MAC Bronzing Powder in Matte Bronze and Golden and a mixture of Touch and Fresh Brew lipsticks.
Hair at Adam was created by Yannick D'Is for Barex style team. Inspired by a 19-year-old girl who is a "little grungy" with a dry, textured hair that's parted down the middle.
To get this look, Yannick added Barex Tricolife Serum and Volumizzante Spray.