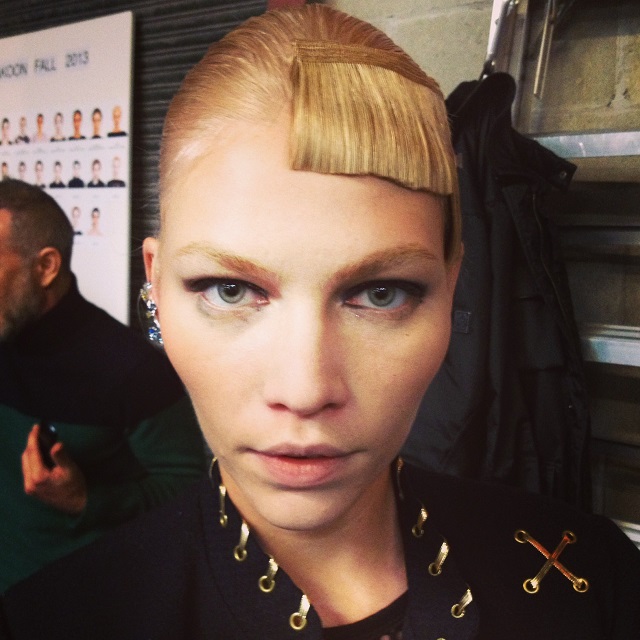 With a fall collection inspired by the delights of spring, the expectations for Thakoon's hair and makeup were high. Models were racing in from previous shows, so the task was simple: starry summer night makeup and amazing sculptural hair…and fast.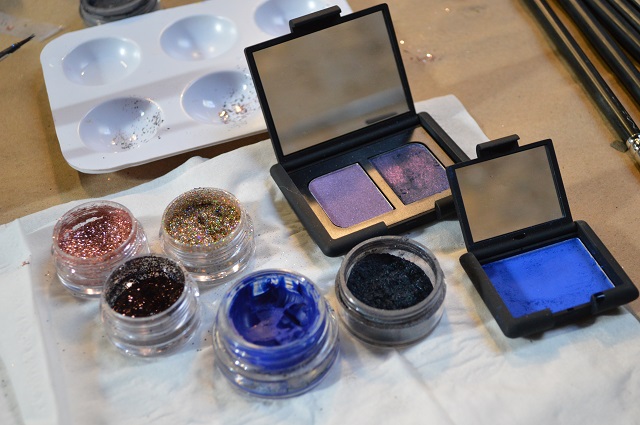 Diane Kendal for NARS Cosmetics created a makeup look that took inspiration from the collection's juxtaposition (fall fabrics layered in summer shapes, heavy stoles with dragonflies) with a deep blue eyeshadow look topped with sparkling glitter. Faces were treated with Radiant Cream Compact Foundation and topped with the youthful flush of Sex Appeal Blush. The starry evening eye look was created with a combined wash of Marie Galante Duo Eyeshadow, Ubangi Eye Paint (Night Flight Single Eyeshadow can be used for a similar effect), Outremer Single Eyeshadow and Black Valley Eye Paint. Strong brows were made with the Brow Perfector and Brow Gel. The lip was simple and nude with a just dab of Rosebud Salve. All of the NARS cosmetics used will be available Fall 2013.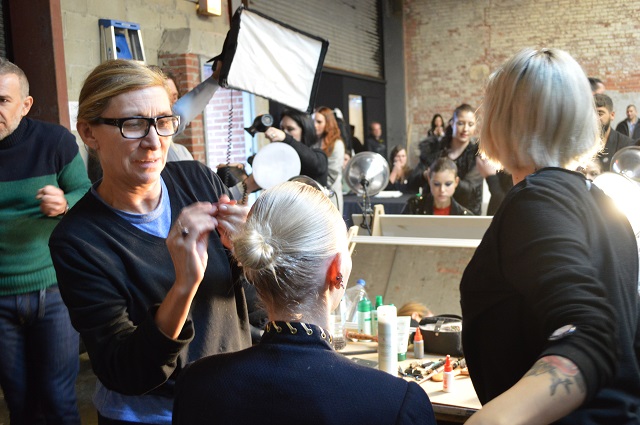 Odile Gilbert for Kerastase created sharp, modern hair to compliment the makeup, prepping the hair with Ciment Thermique, then pulling the hair back into a tight ponytail. She added Double Force Hair Spray, then coiled the hair into a messy-but-chic chignon at the base of the head, securing with an elastic as if the model had done it herself.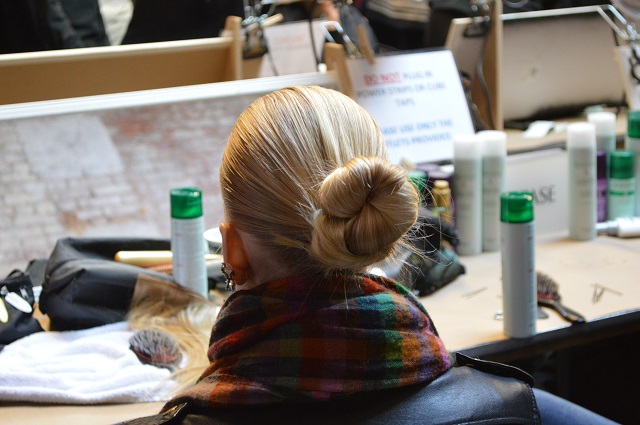 The look was held with Double Force Controle Ultime, and a strip of extensions was added for a choppy bang so that the fringe fell just below the hair line on one side of the head, like a tilted hat.