Guest editor and celebrity stylist Anthony Barrow is a five-time British Hairdresser Awards finalist and a regular at New York and London Fashion Week, leading the styling at the Thuy, Mackage and Iodice shows. His work has been featured in top fashion and trade magazines.  Recently he appeared on Bravo's television show Make Me a Super Model and through his work behind the chair in New York City, Anthony creates the latest hairstyles for many high-profile and celebrity clients.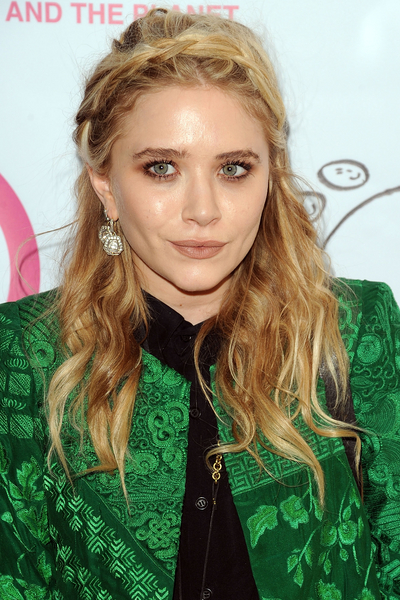 Photo: © Andrew H. Walker/Getty Images for Otarian
We're all excited that winter is over and summer is finally here. This in-between weather is easier on your hair, but dry, damaging summer heat is on its way. The first (and most important) thing you need to do to take your 'do from spring to summer is moisturize! Put your hair on a moisturize-infused regimen by using one of my favorite collections: Avon Advance Techniques Moisture Sleek Collection. It helps douse your hair in moisture so you're left with silky smooth locks. I also recommend using a light weight leave-in conditioner on your hair at least once a week. Trust me–your hair will thank me for it!
Looking for a hairstyle that will take your look from spring to summer? Try accessorizing with braids, like Mary-Kate Olsen. Here's how to do it:
Apply gel to damp hair and blow dry hair section by section, using a round brush to create movement.
Once the hair is dry, use a curling iron to enhance the movement and guide the texture in each section.
Using a paddle brush, lightly brush out the curls to create soft waves.  Keep your strands in place with a light mist of hair spray and finish with shine spray for extra shine.
Instead of using a headband, create a braided hair headband by brushing your front layers over to the opposite side of your head and braid them from the root to the tip. This will not only keep your hair off of your face, it will look amazing too!