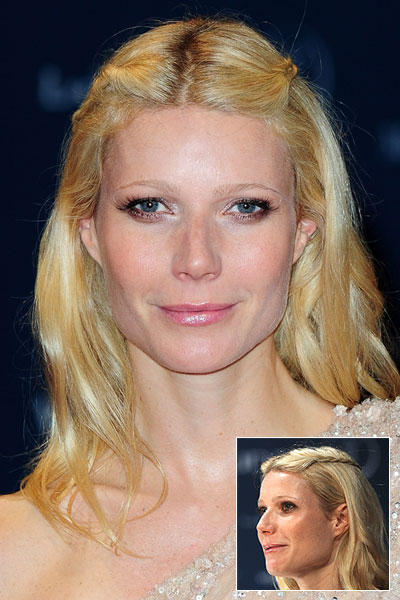 Photos: © Gareth Cattermole/Getty Images for Laureus
Braids are the ultimate summer style because they won't come undone in high humidity and can help keep unruly hair in place. No wonder so many starlets, like Gwyneth Paltrow here, have recently been seen rocking plaits!
You can turn a ho-hum hairstyle into a work of art by adding in some simple braids. "Braids are a great way to open up the face, tame thick tresses or give texture to fine hair. It's also a great option when you are having a bad hair day," says Herbal Essences celebrity stylist Charles Baker Strahan, whose celeb clients include Blake Lively, Whitney Port, and Leighton Meester. Here's how to do it:
"There's no 'right' way to braid. "Since every woman is unique with her own hair type, you can modify braids to suit your style," says Strahan. Feel free to do as many braids as you want and to play around with where you place them.
Practice the braid and tuck. Start with dry, wavy-textured hair. Take small sections of hair at your part or hairline, then braid to the ends. Secure with a clear elastic and lightly spritz the braid with a spray gel like Herbal Essences Set Me Up Spray Gel. Loosely tuck the bottom of the braid under other pieces of hair so the ends aren't visible.
Fray it out. For a more romantic look, lightly tease your hair so that the braid will look slightly undone, then spray on a flexible hold hairspray to give the style staying power without freezing it in place.