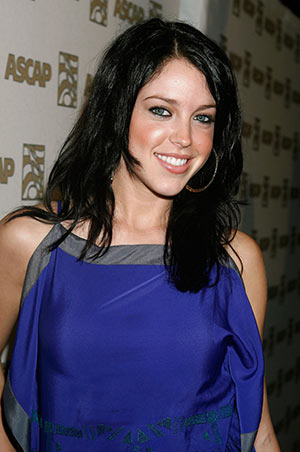 Photo: Jeffrey Mayer/WireImage.com
In my line of work, I get to work with all sorts of famous women, from those at the very top of their game, like It Girl Anne Hathaway, to legends like the marvelous Jessica Lange.
It's not often that I get to work with someone who's on the brink of their stardom though. That's why I was super-excited to work with the gorgeous Jadyn Maria, a singer about to launch her sure-to-be illustrious career. Jadyn is a 24-year-old pop singer who is good friends with Katy Perry and has producer Ne-Yo working on her debut album. We did the album cover shoot recently and I was there to style Jadyn's hair.
The girl is hip and connected and she has a great personality, so I didn't want to make her look like every other blonde pop tart out there right now. I put my Gabrielle Extensions in at the back of her head to make her long dark hair look even more luscious. Then I center-parted her hair and used a large barrel curling iron to create soft waves. I finished up by spraying Beautiful Hold Hairspray to create a movable and sexy finish.
We had a lot of fun on the set trying out different styles and jamming to songs by Flo Rida and Britney Spears. I'm loving Jadyn's debut single Good Girls Like Bad Boys, you guys should definitely check it out. The shoot lasted for 10 hours and then I had to immediately hop a plan and fly to Miami for a Burt's Bees campaign. More on that next week!
Remember, Beauty Is Individual
As a celebrity hairstylist, I often receive samples of new products directly from beauty brands to test out. Any product I mention in this blog is one that I've tested out myself, in accordance with Daily Makeover's Editorial Ethics Pledge.