The brand known for its moisturizing products talks hair tips for laidback summer beauty with our friends at StyleCaster.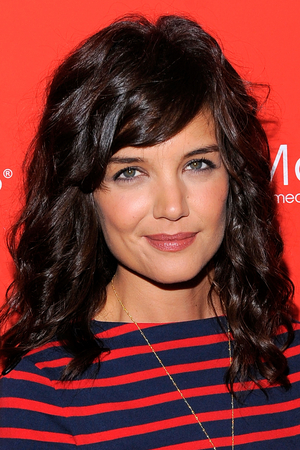 Photo: © Jemal Countess/Getty Images
Throughout the summer we've combated pesky humidity with two showers a day. In an effort to save water and time, we've reached out Gianni Mota, an expert in dry shampoos and Ojon's Lead Hairstylist, to give us some tips on extending our 'do. Read on below for his beauty advice!
StyleCaster: I love how when I go to the salon my blowout lasts forever. How do I do that at home?
Gianni Mota: I suggest using a volumizing foam and a frizz-fighting styling cream to prolong the life of your blowout. A good volumizing product will enhance body and add a soft touchable hold. The styling cream will help eliminate frizz for a smooth finish. Finally, spray with a flexible finishing hairspray to lock in your style. All of Ojon's products are designed to work together; I recommend Conditioning Volumizing Foam, Hydrating Styling Cream and Extreme Hold Hairspray.
Call me lazy, but what about products for reviving an old blow out?
Ojon has a dual action product called Revitalizing Mist. It's a leave-in detangler/hair refresher and the first product I reach for when I'm on set to revive hair that's fallen flat. Spray the product evenly throughout hair and re-work the style with a brush and blow dryer. It works wonders when you're short on time.
How should dry shampoo be used, and how does it work?
Always remember to shake the can well. Hold the product at least 6 inches away from the scalp. Spray evenly throughout hair, targeting the root area. Massage the product into the scalp, roots and hair ends for one minute. Ojon Rub-Out Dry Cleanser uses Quillaja Soapbark Extract, Amazonian White Clay, Silk Powder and Rice and Potato starches to remove excess oils and add instant volume to limp hair.
If I have fine hair (and typically shower everyday), will dry shampoo help to maintain my hairstyle so that I can skip a shower?
Absolutely! Dry cleanser removes excess oils and impurities from the scalp and hair, eliminating odor while adding lift at the roots. It's the perfect product to have when you sleep in or need to skip a shower or two.
Ojon is also known for restorative products for hair. What's the best way to care for hair after a summer of salt water and chlorine?
I highly recommend that my clients use Ojon Restorative Hair Treatment and a hydrating shampoo and conditioner during the summer months. Apply the treatment to dry hair, focusing on the areas that have the most damage. Leave the product in for 20 minutes or ideally overnight. Rinse thoroughly and shampoo and condition as you normally would.
Contributed by: Rachel Adler
More Fashion and Beauty News From StyleCaster:
Fall Beauty: How to Get a Copper Smokey Eye
The Best Raccoon Eye Stopping Makeup Removers
10 Products to Repair and Revitalize Summer Feet
Our Favorite Bright Lipsticks
Emergency Beauty Items for an Overnight Stay