StyleCaster shares makeup artist Raedawn Johnson's tips on how to get the lashes we've always wanted!
Ever since we started in the world of mascaras and eyeliners, the humble eyelash curler has earned a much-loved place in our makeup kit. Even on the days when we're going au naturel, before we head out the door we often stop in front of the mirror to give our lashes a quick squeeze with the curler.
What you may not be aware of though, is you may have been using the tool wrong all of these years! Raedawn Johnson, freelance makeup artist, shows us how to properly use a curler to get the most out of the tool.
Step 1: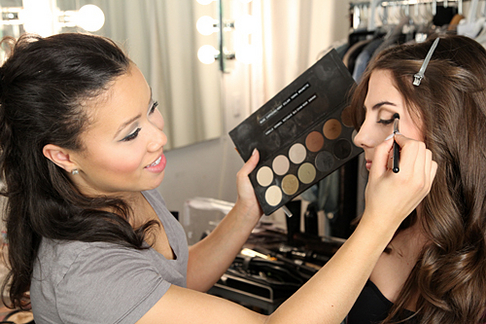 To give your eye a subtle pop of color, start with a brown shadow (Raedawn is using Julie Hewett's brunette shadow) with a fluffy shadow brush applied only in the crease of the eye for more definition. Use a stiff tapered brush and make sure you're blending the shadow into your crease to soften the look.
Step 2: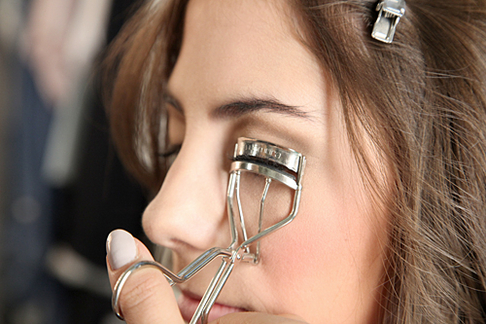 When using an eyelash curler it's very important to not just clamp it on your lashes, but to walk the eyelash curler out. Slowly walk the curler out to the end of the lashes as opposed to just clamping it down and ending up with a harsh curl to your lashes.
Step 3: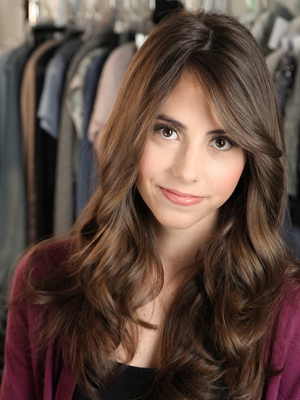 Apply two more coats of mascara — if you ever want to reapply mascara take a disposable eyewand and make sure to comb through your lashes so you don't have spiderweb eyelashes! (Extra beauty tip: wiggle your wand as you apply your mascara – it reduces clumping.)
Contributed by: Rachel Adler
More Fashion and Beauty News From StyleCaster:
Wedding Day Beauty Must-Haves
Model Showdown: Who Had the Hottest July Cover
The Best Earrings Under $50!
Hot Summer Nail Colors to Buy Now