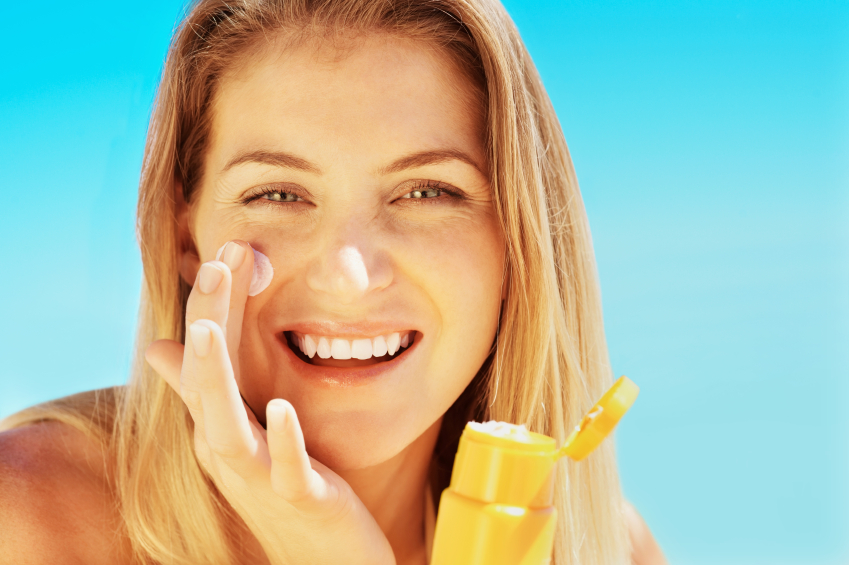 Well, if you weren't already convinced you should be wearing sunscreen every day, get ready to be a believer. A new study published by the journal Annals of Internal Medicine studied men and women under the age of 55 and their use of sunscreen. The results showed that people who applied sunscreen on a regular basis had 24 percent less signs of skin aging than those who only used sunscreen on occasion. Their findings still held up even after researchers took into account other factors that may affect signs of aging, such as the person's smoking history, amount of sun exposure, skin color and the use of other sun protection methods (like wearing a hat at the beach). In short, sunscreen played a huge part in slowing down the signs of aging, regardless of whatever else people did.
Dr. Elizabeth L. Tanzi, a dermatologist and co-director of the Washington Institute of Dermatologic Laser Surgery in Washington, D.C. said, "It's a well done study that proves what we as dermatologists have seen in our office for years – the proper application of sunscreen can slow the signs of aging. You can call sunscreen one of the only 'true' anti-aging ingredients on the market today." So, ladies and gents, in addition to preventing skin cancer, sunscreen is proven to prevent signs of aging with frequent use.
We strongly suggest not only using sunscreen, but also reapplying throughout the day. You don't need to put a greasy lotion on your face, though; simply start using a moisturizer with SPF and carry a bottle in your purse to get into the SPF habit. Your older self will thank you in a few years when your skin is wrinkle-free.
[Live Science] Image via Istock
More About Sun Protection From Beauty High:
Study Finds That Melanoma Survivors Still Use Tanning Beds
Why You Need to Start Using Anti-Aging Products in Your Twenties
10 Sunscreen Alternatives to Those Greasy Lotions