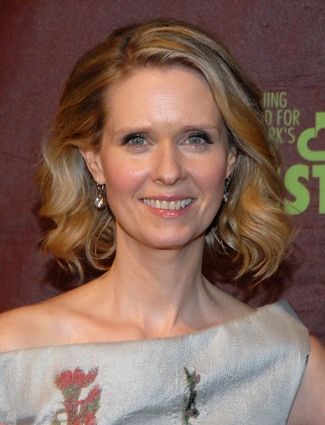 Photo: Michael N. Todaro/ FilmMagic
If you mentioned Cynthia Nixon and her problem with rosacea two days ago, I could have cared less. Today, I would be incredibly interested in the topic. The difference? Between now and then I was diagnosed with the same annoying skin condition.
Yesterday I was at the dermatologist getting pesky pimples zapped and sucked (more on that later!) when the dermatologist mentioned acne might not be my problem. "There's a lot of redness in this area," the doctor said, looking at the lower half of my face. "This might be rosacea."
Makeup To Wear With A Red Dress
According to her interview with Shape, Nixon experienced the same thing. "When Cynthia Nixon began to notice her skin was breaking out again in her 30s, she began using the same methods she used as a teen to fight back: a strict regimen of cleansers, scrubs, and astringents. But when those didn't help — in fact, they made things worse — she began to get frustrated. Turns out, no matter how many acne products she tried, no cream or beauty treatment was going to work. Nixon had rosacea."
A staggering 78% of those with the condition don't know they have it. Like me, many people assume redness is due to their skin sensitivity or breakouts. If you are testing acne product after product only to find yourself disappointed, it might be time to see a dermatologist. You can also look online for a list of rosacea triggers, and see if giving them up makes a change.
Can you relate to Cynthia's (and my) rosacea problem?