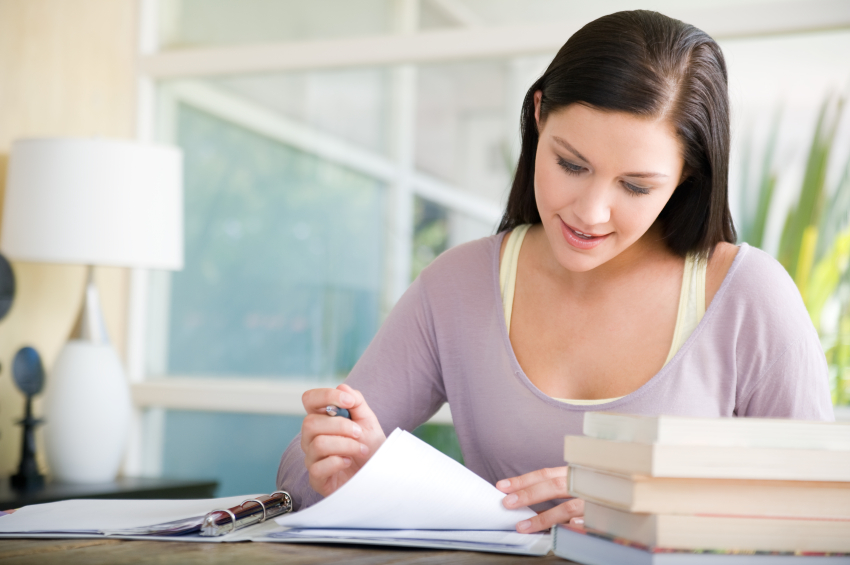 It's no secret that the job market is hard to break into these days, so every little extra bit can help as the years pass and the time comes for you to have to break into the "real world." Over the next couple of weeks, Alexis Rodriguez, the Executive Director of Communications at Bobbi Brown, will be going through exactly what steps you should be taking each year of college to help you get an edge over the rest of your generation. Rodriguez has over twelve years of experience in the beauty industry, working with clients such as Stila, Sephora, MD Skincare, Kate Spade Beauty and Diane von Furstenberg Beauty. She also has her own personal blog, ThePRCloset.com, where she is constantly giving out advice on how to make it in the industry.
If you have been following the Beauty High series, you have learned more about your possible career options in beauty, gained insight into the internship process and how crucial it is to start as early as your sophomore year, and immersed yourself even deeper into the beauty industry via networking as a junior. Now, as a senior, I'm sure you know it is time to get serious, so here are a few tips on how to truly get started on the path to becoming a beauty pro upon graduation:
You Better Be Interning…
Or at least have interned already during the course of your college career.  I can't stress it enough. The more experience you have under your belt, the bigger leg up you have against your competition—and trust me, when you graduate, there will be plenty of competition. Also, the more you bring to the table once you get the job, the more your employers will value you, as they won't have to spend time, money and resources training you from scratch. Internships help you become well-rounded and ultimately decide if this industry is right for you to begin with. The best training is on the job training.
Get Your Resume Together…
And have a resume coach, career services adviser, professor, etc. look it over for you. All of those internships you have been doing were not for nothing. The resume is the time for you to PR yourself, so this is the time to list those internships and the experience you gained from them. Below are some more tips for putting your resume together so it is the best representation of you and your skills.
Your education should go first followed by jobs, internships and big projects you worked on in school that relate to the job you are applying for.
 Keep it one page only.
Share results. If you worked on a project that resulted in new business or an increase in sales or just made your boss' life easier, share that. When I'm hiring, I want to know how you will contribute to the team and help us reach our goals.
List organizations, your roles within those organizations, and accomplishments.
 Watch typos. In a world with spell check, they are unacceptable. Period.
Make your resume stand out. Design it in a way that is eye-catching, but still legible.
Print hard copies on resume paper and also have a copy saved as a PDF that you can email to employers.
Include blogs or websites if they are appropriate. Having a blog is something that stands out to me personally because we are living in such a digitally driven age and I like to know that my junior staff is tech savvy and plugged into social media.
Yes, still offer "References Available Upon Request" and then make sure they are available. (Note: Ask your references if it is okay to list them as such before you do. Don't blindside someone by having an employer call them out of the blue. It is unprofessional.)
Do NOT lie on your resume. Your references will be called and they will most likely be honest about how it was working with you, so be honest about your experience.
These are just some tips to get you started, but you can also utilize resume builders on job sites like Monster.com, and your college Career Services departments can help you as well. Make sure someone looks it over—something we call a "fresh eye"—before you send it out. Once you feel like it is in a good place, start sending it out…
Start The Job Hunt…
By researching jobs online on dedicated career websites or with the brands you want to work for specifically. Go on brand websites, parent company websites, Linkedin, etc. and be super proactive in your search.  Always try to find out exactly who the hiring manager is, so you can send a personalized cover letter. Speaking of which, here are a few tips related to writing a solid cover letter:
Your cover letter should not be too lengthy or wordy. It should open with a captive sentence or paragraph that immediately grabs the reader's attention, but should be genuine and not forced or fake.
You should tailor every single cover letter to the specific job you are applying for. Despite the name, one cover letter does not actually cover everything/everyone.
Clearly identify what position you are interested in and why.
Highlight your strengths or recent accomplishments that relate to the position you are applying for.
Consider a creative approach when reaching out depending on the position. I have received cover letters written like press releases or You Tube videos, which instantly set that person apart from the rest of the applicants.
Attach your resume to the cover letter and include any links to personal websites, blogs, etc. that you want to call out.
Include contact info for the employer to get in touch with you.
I suggest researching examples of cover letters online, including what works about some and not others so that you can apply all of the best practices to yours.  Overall, cover letters serve as the first impression. You want to leave a good one. Don't be lazy and put the work into it so that you can land the interview…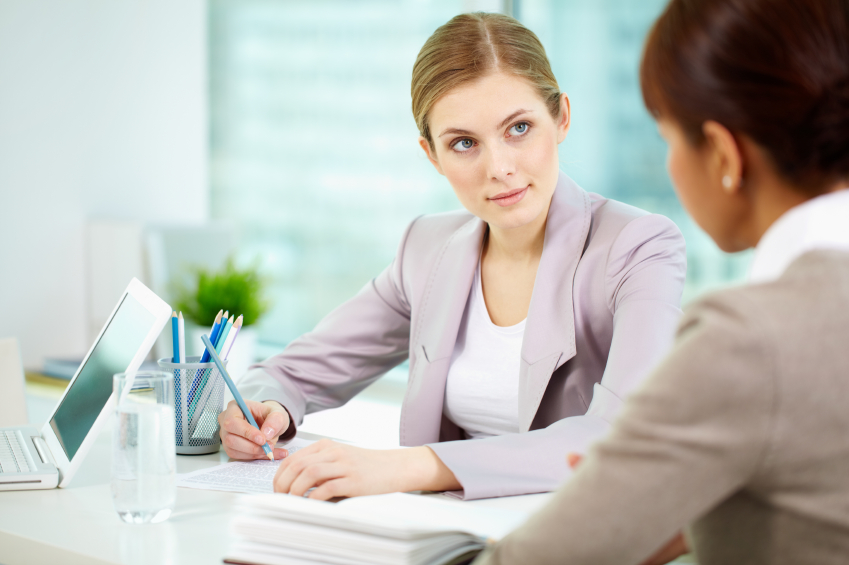 Go On Interviews…
And start getting yourself out there about six months before graduation. Exploratory interviews are a great way to start. This is a meet and greet with you and the employer to just discuss what he/she does, what your interests/skills are, to learn more about the company, etc.  There is no official position that you are interviewing for, but it gets your foot in the door and gets you face time with someone you may otherwise have never met. If you leave a lasting impression, they may call you back when something does open up.
About 3 months before graduation, start formally applying for jobs, depending on what the job is, of course.  For example, if you want to be a makeup artist, you can do that anytime, but if you want an office job, you need to make sure you are available.
In keeping with the interview theme, here are some dos and don'ts to consider. Some of these may seem ridiculous or obvious, but had I not interviewed candidates who did or didn't do these things, I wouldn't be sharing these suggestions:
Do…
Dress the part.
Do your homework.
Show up 10-15 min early.
Bring multiple copies of your resume …printed on resume paper…housed in a folder.
Be proactive and bring a portfolio, writing samples or case studies of your work.
Ask questions.
Send a thank you note after the interview.
Don't…
Assume that because you e-mailed your resume, you didn't have to bring it.
Offer references who don't know you're giving up their names.
Lie about your skillset, experience, accomplishments, salary, anything.
Overall, use common sense, prepare yourself, be as professional and mature as possible, and follow up.  If an employer tells you they have nothing open, but will keep your information on file, don't be discouraged.  It is most likely true and out of their hands.  So, ask if you can follow up at a later date, perhaps a few months later, and then mark your calendar so you don't forget.
Consider A Move…
To a city known to have more beauty opportunities than most other cities.  The fact of the matter is that you have to go where the jobs are, and if you want to work for the big beauty houses, they are located in New York (Estee Lauder, Revlon, L'Oreal, Clarins, LVMH, Avon, etc), Los Angeles, Paris (Chanel, Dior, Guerlain, Givenchy), and London.  Realistically, the big cities tend to hold a majority of the opportunities because that is where the major players in fashion and beauty are headquartered, but Limited Brands, for example, is headquartered in Columbus, OH.  Aveda is headquartered in Minneapolis, MN.  Gillette is based in Boston, MA.  New York and LA are not the end all be all, so don't be discouraged.  Just be proactive and tenacious and believe that in your city, big opportunities can still exist.
If you really love a particular brand, perhaps consider working for the brand at a department store or free-standing store if they have one.  There is no better way to learn the ins and outs of a brand than by working for it at retail.  It may seem like a random suggestion and off your career path, but it may lead to a corporate position at the store or for the brand in-house if you work hard and make yourself stand out.  If you can't move, consider commuting to a nearby city that might offer more opportunities.
TRY NOT TO BE OVERWHELMED.
I know that there is so much going on during your senior year in college, and it can be overwhelming, but if you start your job search early and focus on a career in beauty by taking all the steps we have mentioned along the way, you should be a few steps ahead and well on your way to a successful, beauty-full career.
[Images via Istock.com]