It's no secret that the job market is hard to break into these days, so every little extra bit can help as the years pass and the time comes for you to have to break into the "real world." Over the next couple of weeks, Alexis Rodriguez, the Executive Director of Communications at Bobbi Brown, will be going through exactly what steps you should be taking each year of college to help you get an edge over the rest of your generation. Rodriguez has over twelve years of experience in the beauty industry, working with clients such as Stila, Sephora, MD Skincare, Kate Spade Beauty and Diane von Furstenberg Beauty. She also has her own personal blog, ThePRCloset.com, where she is constantly giving out advice on how to make it in the industry.
It's your junior year and time to start getting serious about your career.  If you want one in beauty, then you have to start immersing yourself in the industry. The best way to start doing this is by NETWORKING. I once heard a saying that has stayed with me to this day and has helped me personally in my career: when you are not working, you should be networking. As a junior-to-be, you want to start meeting people and also immersing yourself in the industry however possible. Here are a few ways you can do this:
Internships
I can't stress enough how important internships are for experience and networking. Yes, the more experience you have under your belt, the bigger leg up you have against your competition, but the more people you know, the easier it will be to get your foot in the door.  As much as it pains me to say this, breaking into beauty is a lot about who you know, so intern at as many places as possible so that you can meet more people and hopefully call on them one day to help you land a job.
Exploratory Interviews
An exploratory interview is a meeting you set up with a professional to introduce yourself, learn more about them and the company, and hopefully make a lasting impression so that if there are internships or job opportunities in the future at their company, you can be considered.  To set up an exploratory interview, reach out to someone at a company you admire, or send an e-mail to someone you think you can learn a lot from and ask if you can interview them about their career path, current position, and company. People usually like talking about themselves and most people are willing to lend a few minutes to help. Be respectful of people's time and don't take advantage, but put yourself out there and start introducing yourself to people. Offer to take them to coffee or tea, and meet them at a time that is convenient for them.
Join Clubs and Organizations
Joining a club or organization of like-minded people who have similar interests as you is always helpful. If you love beauty, see if your school has a cosmetology club. If you want to do PR, look into joining a PRSA chapter. If there are not any organizations at your school that interest you, consider starting one yourself. (It would be a great thing to put on your resume!) You can also join organizations like Cosmetic Executive Women or New York Women in Communications upon graduation to start meeting new people. These organizations have great scholarship and/or mentoring programs as well. Just remember that the more people you meet, the more windows of opportunity you are opening.
Leverage Social Media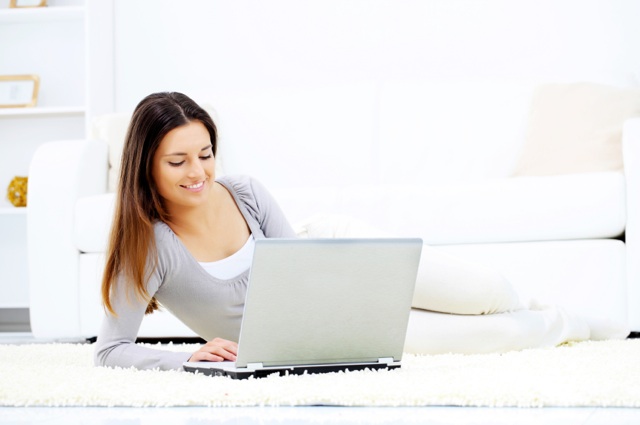 I have always known that the powers of social networks are, well, powerful. I have spoken about it a ton on my blog and on panels, etc. However, more and more, people are finding me, and it isn't through Facebook, Twitter or my blog. They are finding me on LinkedIn. A few of these digital rolodexes have sprouted up over the years, but I think LinkedIn is the best and a tool you must take advantage of for networking. There is so much that you can do on this platform to PR yourself, network in groups, connect directly with people who work at amazing companies, job hunt, and the list goes on. I don't think enough people understand the impact that a great LinkedIn profile can have on your job search or overall industry networking potential, so if you don't have a profile on LinkedIn, create one now and make sure it is professional and thorough.  LinkedIn is free to join and will help you expand your professional network immensely. (Click here for my tips on how to create a great LinkedIn profile: https://bitly.com/sRnRaU)
Read, read, read…
One of the best ways to truly immerse yourself in the beauty industry is to read about it.  Familiarizing yourself with industry publications will give you further insight into how the industry works. Read about events, beauty breakthroughs, product launches, corporate announcements, etc. in the following publications:
Allure/Elle/Glamour/InStyle/Lucky/Marie Claire/Teen Vogue/Vogue: The print magazines or online websites of these magazines all have the best beauty content by far.
BeautyBlitz.com: One of the first online beauty magazines created by Polly Blitzer, formerly a beauty editor at InStyle magazine.
The Beauty Blog with SunHee Grinnell: SunHee is the Beauty Director of Vanity Fair, but she also writes an amazing blog with some of the best beauty coverage online.
Beauty Fashion or Cosmetic World:  Sister publications, these two industry trade magazines focus on the business of beauty, new product launches, industry events, and more.
BehindtheBeautyCounter.com: This is Style.com's beauty blog, which has all the late breaking beauty news and amazing product reviews.
GCI (Global Cosmetics Industry):  This is a magazine but they also have a website full of business information for marketers, brand managers, manufacturers and executives in the global beauty industry.
IntotheGloss.com: Written by Emily Weiss, this site treats beauty as part of your lifestyle and not just a fleeting trend.
StyleCaster.com: Great beauty and fashion content from Beauty High's sister site.
Temptalia.com:  A beauty blog dedicated to bringing you the latest makeup news, makeup reviews, and beauty tips.
WWD Friday:  Fashion trade publication Women's Wear Daily dedicates every Friday issue to beauty industry news. You can subscribe to WWD online or in print. The papers are a little pricey, so I suggest starting with the online version.
You are now armed and ready with the tools you need to deep dive into the industry, so remember, this summer, while you're not working, start networking…
[Images via Istock.com]