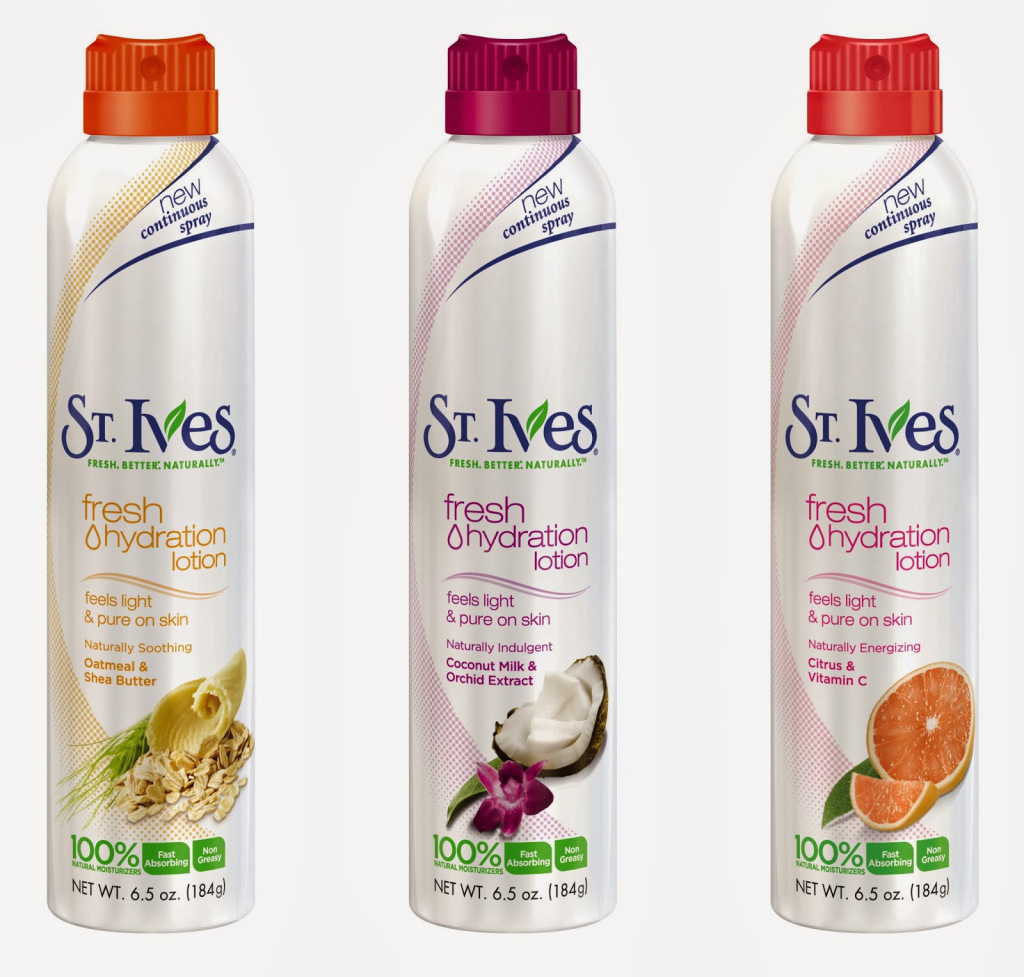 At Beauty High we constantly have new products crossing our desks and are always on the hunt for the next best thing. "The One Thing" is our way of sharing with you that must-have product that you need to introduce to your lives right now, whether it's from a drugstore or a department store.
Year-round, but especially in the winter, using body lotion is key to warding off dry, dead skin. But, even though we know we should be using it, there are a million excuses for not applying lotion. Whether it's because you forget, or because you hate the heavy feeling of lotion, it can be an easy step to skip. With St. Ives Lotion Spray, however, you won't want to skip moisturizing because it's just so easy.
MORE: 5 Key Ingredients Your Moisturizer Must Have
What Makes It Different:
Because it's a lotion spray, the application leaves you feeling moisturized without the heavy, greasy feeling that other lotions come with.
It dries quickly, so you can spray the lotion on just after you shower and then immediately get dressed.
Available in shea butter and oatmeal, grapefruit and coconut milk variations, there's a spray lotion for whichever kind of hydration you're looking for.
Why It's The One Thing: 
Besides being quick drying and lightweight, we also love that there's virtually no way for bacteria to get into the spray lotion. Lotions that come in jars lend themselves to being a playground for bacteria because you're always dipping in your hands (and thus, germs), but with the lotion spray, the delivery is always bacteria-free.
Where to Buy: St. Ives Fresh Hydration Lotion Spray, $5.94, Amazon.com