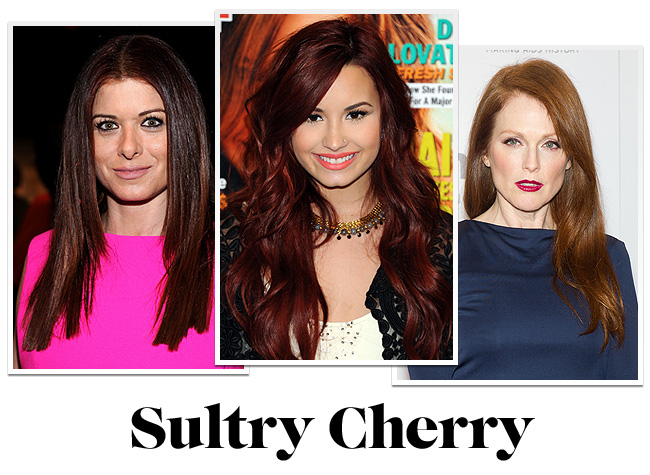 Burgundy hair color is so 2010. Today, if you want a dark, rich red hair color, go for some delicious cherry undertones. "If you dare, go for a deep auburn, almost brown color infused with cherry undertones, like Debra Messing and Demi Lovato," advises Minardi. A lighter take on the trend is Julianne Moore, whose rich red has a more of a cinnamon hue.
Enter To Win A NYC Hair Color Makeover With Beth Minardi!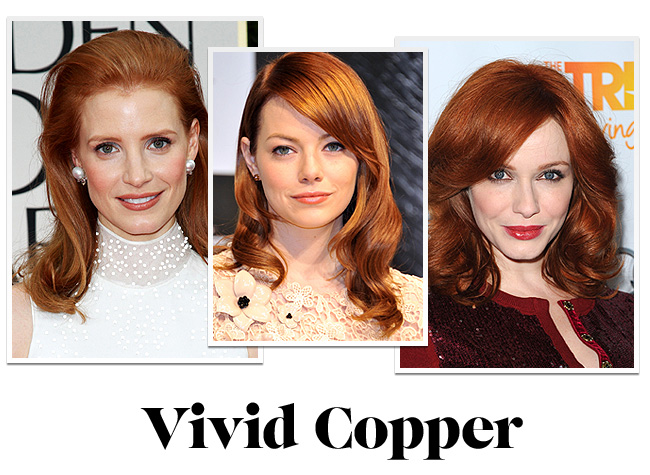 For redheads who want to fire up their engines, look no further than red carpet regulars Emma Stone, Christina Hendricks and Jessica Chastain for inspiration. "This is a flaming vibrant copper that is so hot right now. It's shiny, bright and really fun. This look is easiest to get if you have a natural brown base," says Minardi.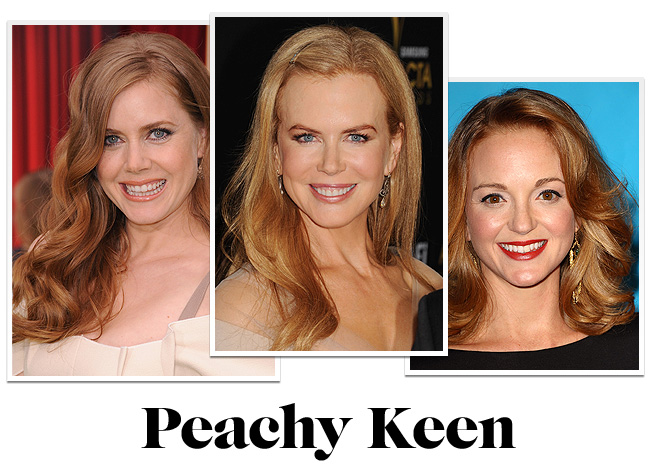 On the other spectrum of popular red hair colors for spring is the softer peachy and pastel reds. "Amy Adams and Jayma Mays have beautiful golden peach shade, while Nicole Kidman is even lighter with a pastel peach hair color," says Minardi. This is the new twist on beloved strawberry blonde hair color.
This post is sponsored by Minardi Luxury Hair Color Care. The celebrities appearing in this post do not recommend or endorse Minardi Luxury Hair Color Care or processes described. Please read our Editorial Ethics Pledge if you'd like to know how we select products to feature.