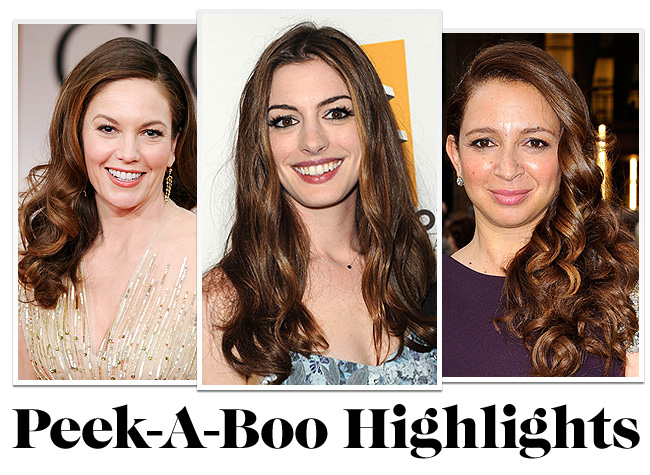 Watch out blondes, brunettes now have just as much bombshell status. "Most people in the world are naturally brown, and women are finally stopping to fight their palette," says Minardi. "Today, there are better products and techniques to make brown hair really pretty. Definitely use a great conditioner to make it more reflective," says Minardi. To give brown hair more dimension, try getting "peek-a-boo" highlights, as seen on Dianne Lane, Anne Hathaway and Maya Rudolph. "Auburn or cinnamon highlights hidden inside a rich cocoa hair color give the look an extra spark that's so alluring," says Minardi. "Make the highlights very thin and place them around your face to warm up your complexion."
Enter To Win A NYC Hair Color Makeover With Beth Minardi!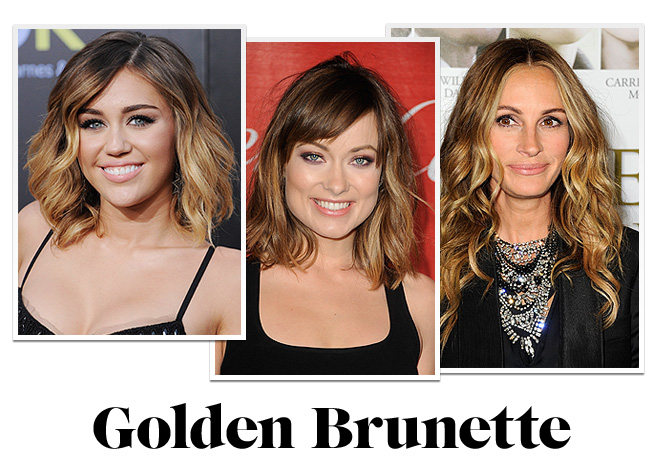 Beachy has gone bombshell this season. "Brunettes with golden highlights, like Julia Roberts, will be very popular this season," says Minardi. "Those butterscotch tones, with a grown-out placement, look very sexy, natural and are actually very low maintenance because 'rooty' is in." Miley Cyrus and Oliva Wilde are also sporting the trend. Styling the look into a tousled texture is just as important. Apply Minardi Luxury Color Car Abundance Volumizing Foam all over, blow dry haphazardly, then define waves with a large barrel curling iron.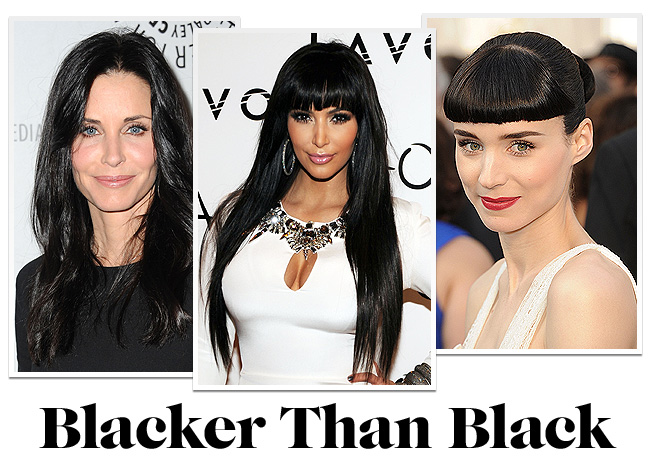 "Kim Kardashian has definitely made intensely black hair more popular, along with Rooney Mara and Courtney Cox," says Minardi. Use a dark black demi-permanent dye to get the look, and always keep hair well conditioned. Use Minardi Luxury Color Care Fortifying Pre-Wash Therapy, a crème-oil deep conditioner, on a weekly basis. Also, the trick with such a dark look is make sure it has major shine. A sleek blowout, flattened even more with a straightening iron, will look mirror-like shiny.
This post is sponsored by Minardi Luxury Hair Color Care. The celebrities appearing in this post do not recommend or endorse Minardi Luxury Hair Color Care or processes described. Please read our Editorial Ethics Pledge if you'd like to know how we select products to feature.