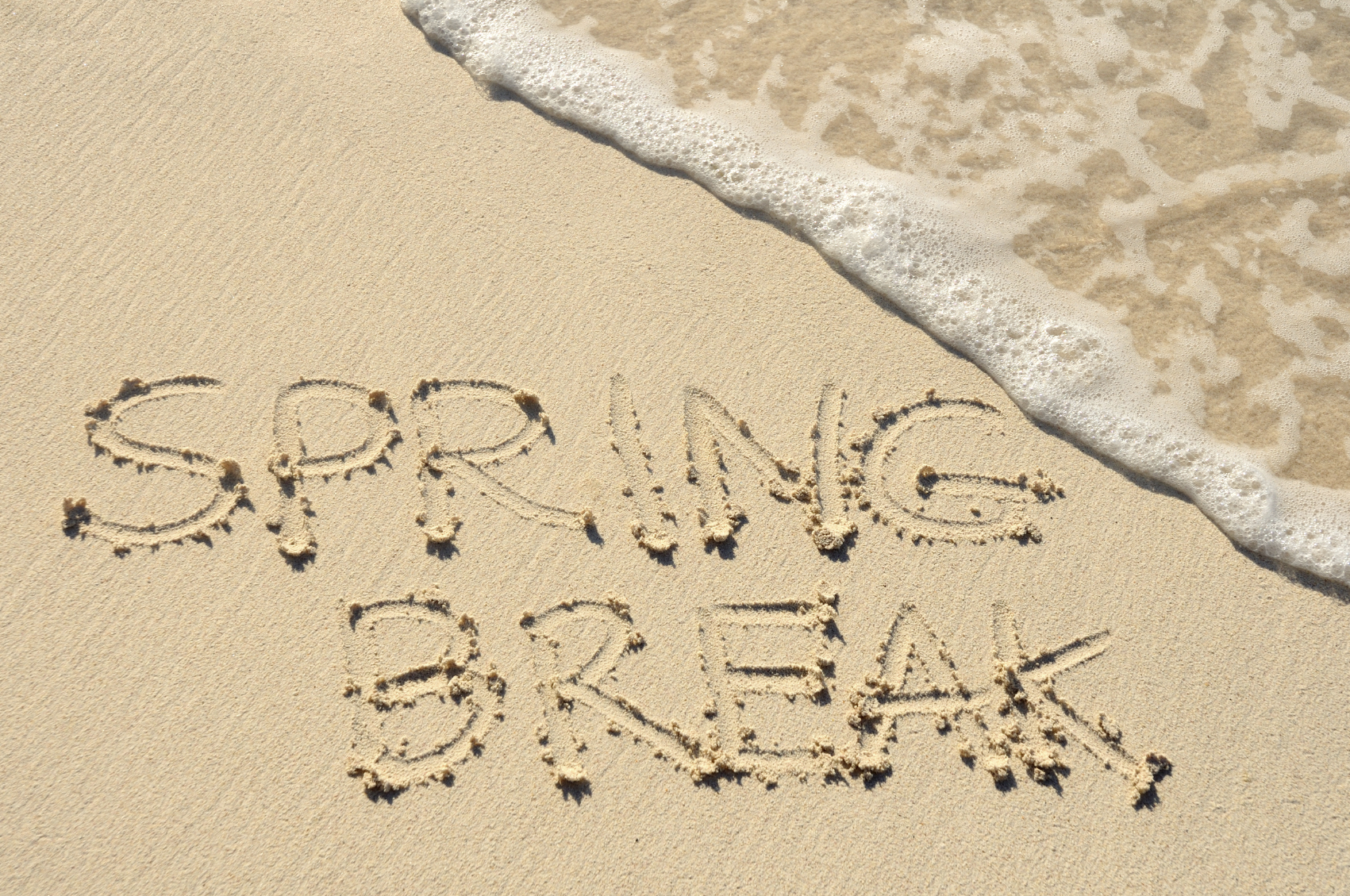 Praise the heavens. The days are getting longer, our coats are soon going to get lighter, and before we know it, we'll be trading in heavy sweaters for sunglasses and swimsuits. After a long winter, we're more than ready to plan for spring break — starting with our beauty prep! While you're counting down the days to spring break, here's how to prep your hair and skin for some fun in the sun!
Fix your hair color, then take it up a notch: The more you color your hair and blow it dry, the more you'll need a conditioning treatment to bring back in those nutrients. You can do a leave-in mask or you can apply an oil and sleep with it overnight (it's almost like putting moisturizer on your face). "Healthy hair keeps color longer and doesn't fade as quickly. If your hair is dry, color will fade faster. Dry hair doesn't have the nutrients to stay healthy and hold those pigments. If you have to wash your hair, make sure you condition it, which will help to maintain the color at home. You have to do treatments and use good shampoos and conditioners. Use can use the Ultimate Shine Foaming Gloss to keep color lasting longer. By adding the gloss, it will prevent fading while also keeping the hair shiny and healthy," says celebrity colorist Rita Hazan.
"Brightening your hair color is the most significant change to prepare for spring break.  Clients are asking for bright colors like pink, cherry red and ultraviolet. For the street style message, think bold streaks. We do a lot of highlighting this time of year," says Dallas Alleman of Salon Du Beau Monde in New Orleans.
Take care of your skin — now: There's nothing like a long, hard winter to wreck havoc on your skin. Make sure to exfoliate often now and liberally apply lotion (everywhere!) at least twice a day. The goal: Get all-over soft skin so when the temperature warms up, the layers can come off. The key to getting ready for the spring is making sure you are hydrating now to help prevent the dehydration of skin later.
MORE: Waxing 101: Important Details to Know Before Your Spring Break Bikini Wax
Get your glow on: "When it comes to prepping for spring break, I'm a big advocate of spray tans. This is for obvious reasons including preventing sun damage on the skin, but also to gain full and even coverage all over the body without worrying about tan lines and redness. My advice would be to receive a treatment by a professional instead of a spray booth that many tanning salons offer. The professional can customize the tan according to the individual and monitor the shade much easier than the spray booths. I suggest scheduling a spray tan 2-3 days before the vacation to be sure the tan is at its best," says  The Guerlain Spa's beauty expert and makeup specialist, Amanda Gabbard.
Nightly oil treatments: As colder weather starts to die off and the warmer temperatures come, your skin will go through changes as well. During winter weather, you'll notice your skin and scalp are drier. Hydrate thirsty hair now so it'll look great in those spring break photos.
"WEN oils are not only great for baths and for soft skin, but are also amazing for your hair and scalp. The oils promote a healthy scalp, which in turn, gives youfast growing, shiny hair! The oils are excellent to keep your hair and scalp hydrated during the transition from winter to spring," says Chaz Dean.
The Low Down for down there: For the perfect bikini wax for spring break, start letting your hair grow now. "Stop shaving the hair in the area you want waxed for at least 14-20 days before your waxing service. The hair needs to be at least 1/4 inch long for the best results. Also, your wax service should be done at least 48 hours before you go out in the sun," says  Rhonda Black and owner of The Spa at Gasoline Alley in Springfield, MA.