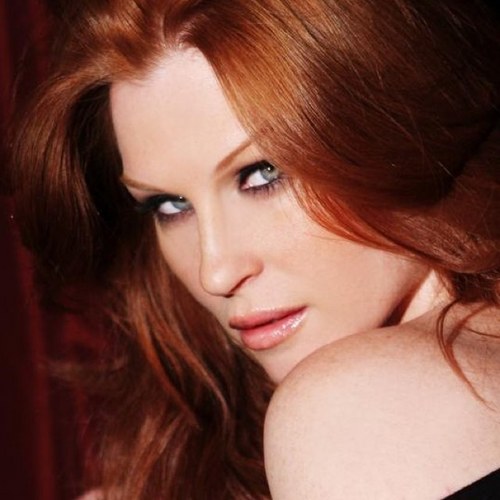 Need some spring cleaning tips when it comes to your makeup back? We got to pick the brain of celebrity makeup artist  Julianne Kaye about her spring beauty tips and tricks. The mastermind behind the amazing beauty looks on the hit show Fashion Star, Julianne knows a thing or two about runway beauty and how you can take inspiration from the catwalk and apply it to your spring beauty routine.
What are your number one beauty tips for spring?
Fresh glowing skin will never be out of style and that's the one constant we see on the runways from year to year so it's important to make sure that skin looks radiant. A good makeup application starts with a great skin care, a regime of exfoliating, toning and moisturizing. There are so many great product out there now like DDF Micro-Polishing system that will rejuvenate skin and can save you time and money not having to visit the dermatologist office. I'm also really in to Pur-Lisse, 'Pur-Bright' for giving skin a luminous glow. Finally, lip exfoliation is very important, you can concoct your own by mixing some sugar and Vaseline or get a product by Fresh 'Brown Sugar Lip Polish.'
 What are your favorite trends for the season? How can you tell what looks work on and off the runway?
Runway looks are usually more intense than what the average woman is willing to wear on a daily basis so it's important to look at some trends as a bit of inspiration not to be taken too literally. For instance, there were a ton of red lips on the runways this season but most women aren't comfortable wearing red in spring, so a great interpretation from catwalk to sidewalk would be to get a more wearable shade like coral, which is still vibrant and on trend. I suggest 'Coral Crush' from Maybelline.
What is the most important thing to remember when it comes to spring beauty?
As the weather changes it's important to keep that makeup might not stay put like it does in the colder months. Three essentials for the warmer months are a tinted moisturizer, waterproof mascara and a cream blush. Tinted moisturizer won't cake up as easily as a foundation and will look more natural. Waterproof mascara is great for beach-goers and cream blush usually has a bit of glow in it which looks great on summer skin and won't getting blotchy like a powder if you sweat, or as I like to say, 'glisten.' I'm obsessed with a new tinted moisturizer by Nars called Pure Radiant, it's truly perfect for the season!
What is the creative process behind the scenes on Fashion Star? How do you determine the looks each episode?
There's a lot that goes on back stage before each runway, it's kind of like Fashion Week on steroids because I literally have to come up with makeup looks on the fly and relay the idea to my fabulous team with out a demo. Most of the contestants were very clear in their visions which helped with the creative process and of course, sometimes I'd have to reel them in a bit so the whole look complimented the outfits instead of competing with the entire look. I have to say, It's pretty exciting watching the show on TV and seeing all the hard work and vision come to life, that's what I love about my job so much!