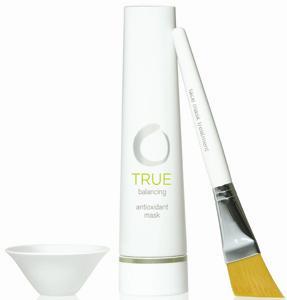 You guys know how much I love a great deal, but what I love even more is passing on the savings to you. So I'm psyched to tell you that healthy beauty brand BeingTRUE is offering special savings to DailyMakeover.com readers. Starting tomorrow, September 15, and lasting until September 30, when you purchase anything on the BeingTRUE website you can get an automatic 25% off! All you have to do is type the special discount code, BeingTRUE, in the promo box when you check out and you automatically get 25% off your entire order. There are no limits or exclusions to the offer so you can get whatever your heart desires!
I've been dying to try the Balancing Antioxidant Mask and the Essential Gentle Eye Makeup Remover and now I really don't have any excuse not to! What are you going to buy with your discount? Tell me what looks interesting to you!
As one the web's largest beauty sites, DailyMakeover.com constantly receives products from beauty companies for editorial review. Please read our Editorial Ethics Pledge if you'd like to know how we select products to feature.