As far back as her "One Tree Hill" days, we've been able to rely on Sophia Bush for safe, pretty beauty looks that aren't too daring or over-the-top (minus this situation). She's done blonde, she's done brunet, but blonde and brunette at the same time? Now that's another story entirely.
The actress stopped by "Extra" on Monday sporting a brand new look, and it's surely a departure from her usual. Sophia's face-framing front layers are bleached a brassy, coppery blonde, while the back of her hair has retained the soft medium brown hue she was rocking the last time we saw her.
We've got feelings about this duo-tone look, and well… they aren't so favorable. It's summery and fun for sure, but the kind of summery and fun you'd associate with an Avril Lavigne music video and the mall, not a smart, seasoned small-screen veteran. We'll give Sophie a pass this time, but we're crossing our fingers that she makes up her mind on one hair color sooner rather than later.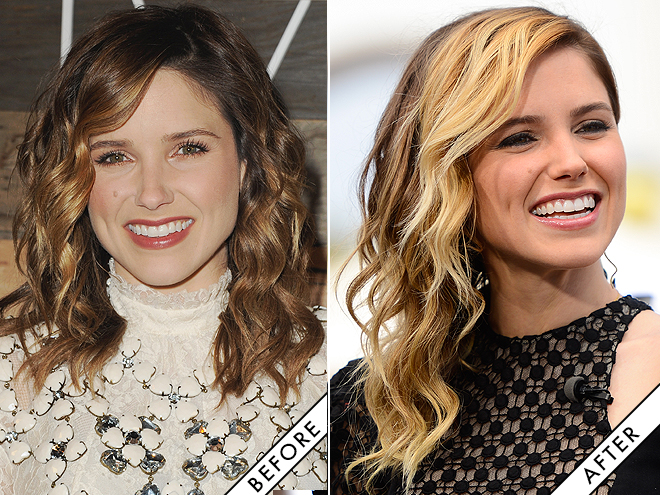 Read more: Trend Alert: Two-Toned Hairstyles