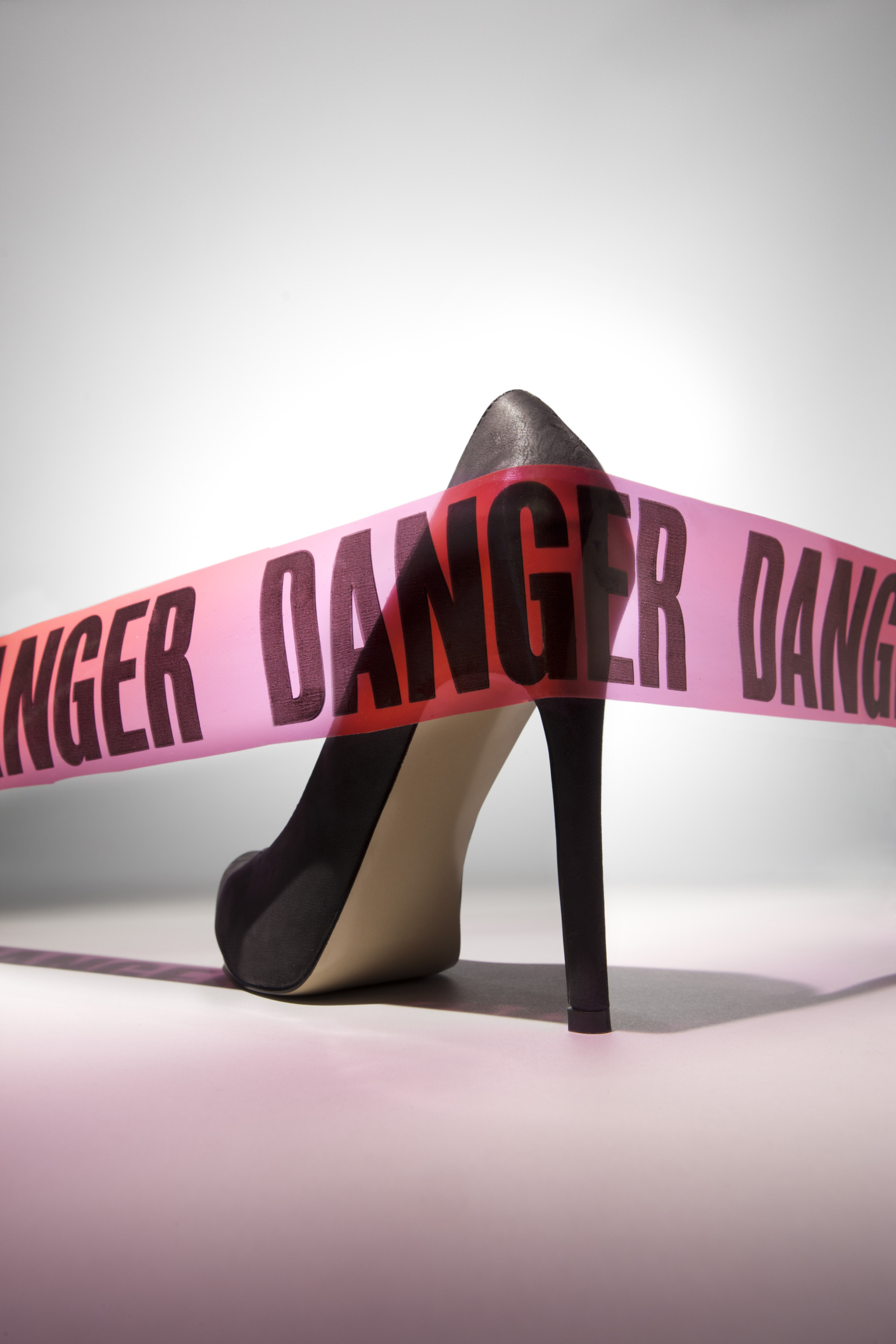 We have a love-hate relationship (okay, mostly love) with our high heels. We love how long and lean they make our legs look, and we go weak in the knees for impossible-to-walk-in stunners. That said, we're not the happiest of campers when we slip out of our stilettos and slingbacks only to reveal tired, achy, even blistered feet.
All things considered, it's really no wonder our feet suffer from our sartorial choices. Every step we take puts three times our body weight on our feet, says Suzanne Levine, DPM, a podiatry surgeon and author of My Feet Are Killing Me. Add crazy high heel height and an uncomfortable fit to the mix, and we've got footwear that's more tortuous than trendy. Luckily, we don't have to throw out our favorite shoes to keep foot pain at bay. Here, Levine shares tips on how to recover after a night of high heel pain.
MORE: The One Thing: Pedi by Clarisonic
Ice, ice, baby: It might not be what you want to do the second you get home after hitting the town, but icing your feet could save you from next day soreness. Levine suggests applying ice—whether it's an ice pack or just a package of frozen vegetables—to your feet for about 15 minutes. Not only will it lightly numb the area, but it'll also help reduce any swelling you may have.
Soak them: Treat your feet to their very own bath. One technique: Add Epsom salts to warm water and soak your feet for instant stress relief. If you're feeling a little more ambitious, fill up one basin with lukewarm water, another with piping hot water, and move your feet from one to the other to reduce inflammation, suggests Levine.
Forget about flats: No, not permanently! But after wearing your highest heels, slip into shoes with a lower heel height—not completely flat ones, she suggests. The less extreme change will help your feet adjust.
Pamper them: For some heaven sent R&R, massage your tired tootsies. In fact, whether you hit the spa or go the DIY route, we recommend treating yourself to a full pedicure after a long day or night spent teetering around in heels. Use one of our favorite new gadgets, the Pedi by Clarisonic Pedi Sonic Foot Transformation System, to buff and smooth your skin without having to step a foot outside. Then massage a thick, moisturizing cream (or analgesic cream, which is a topical pain reliever, as per Levine's suggestion) onto your feet, ankles and calves for some much needed soothing.
MORE: The Best At Home Pedicure Tips For Great Feet
Work them out: When we think of a sweat session, we don't generally consider doing anything for our feet. To keep them healthy (and minimize high heel pain), it's a good idea to do some simple but effective exercises. Download Foot Uplift, a free app created by Levine that includes different exercises designed to strengthen and improve the muscles of your foot.
Call the doc: If you're feeling numbness in your toes or any really agonizing foot pain, it's time to call the professionals. Ignoring that kind of discomfort could lead to longer-term problems in your feet, knees and back.
Image via Tooga/Getty Images