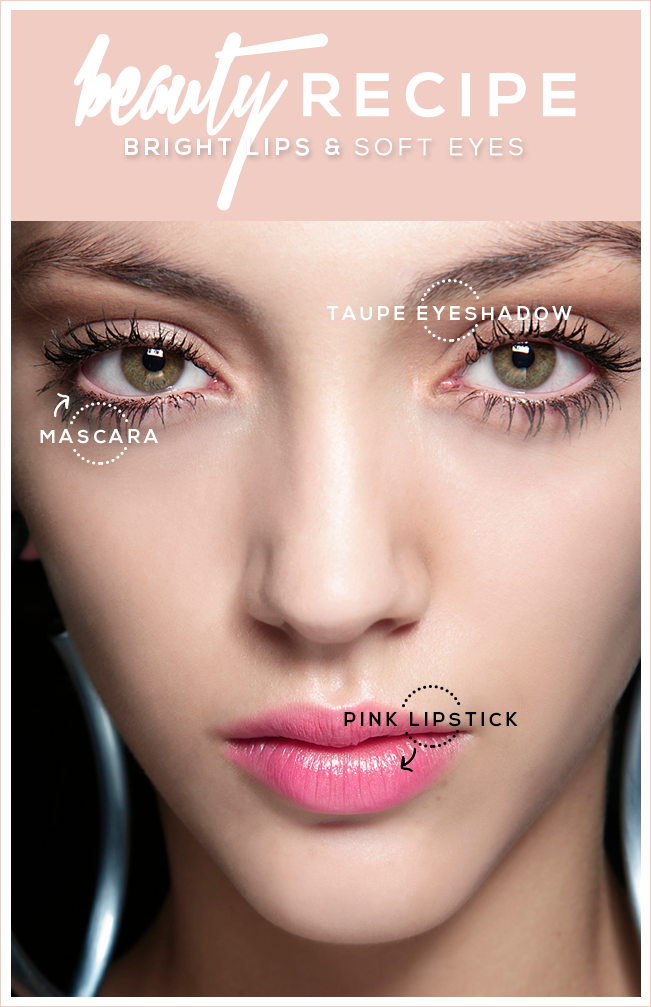 Within the rules of makeup, we're often made to believe that we need to pick between our eyes and lips in order to make one feature stand out. But, why not showcase all that we've got? While it's true that a bright lip and heavy eyeshadow may be too much competition for one another, there are ways to emphasize both our eyes and lips without going overboard. Below, you'll find everything you need to accentuate your best attributes effortlessly!
MORE: The Cool Girl's Guide to Matte Eyeshadow
Taupe Eyeshadow: Sweeping a taupe eyeshadow over your lid will emphasize your eyes in the most subtle way. Work the eyeshadow into your crease to give your eyes some definition, and lightly dust the shadow below the crease for a smooth, blended look.
Mascara: This look is about going easy with the eyeshadow and completely skipping the liner, so it's going to be all about the mascara. Applying a generous amount of mascara to both the top and bottom lashes will open up the eyes, really giving this look the finishing touch.
MORE: 5 Reasons Why Your Mascara is Clumping
Pink Lip: Amping up your natural lip color with something a little more vibrant is always a good idea. Instead of going full on neon, opt for just a wash of brightness. Our favorite way to achieve a natural, but bright lip is to use a lip stain. It'll give you color without being too intense, the stain will last all day, and it will keep your lips hydrated.