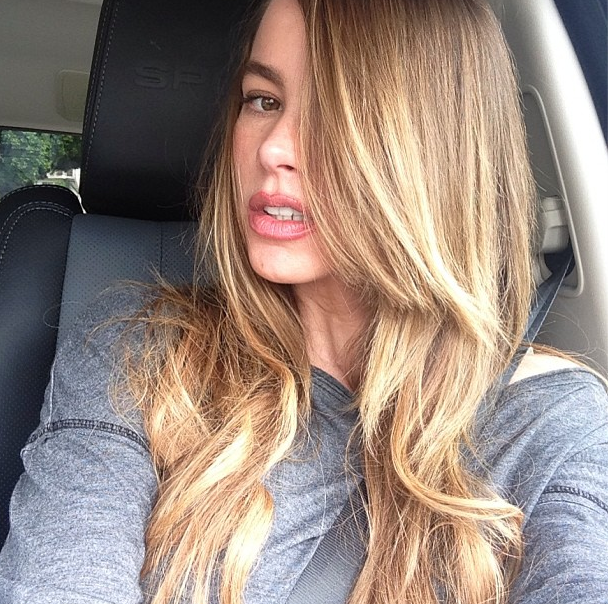 It's a little-known fact that Sofia Vergara is a natural blonde, and now the actress has gone back to her roots with a new hair color.
The Colombian-born actress tweeted this selfie Tuesday with the caption, "Blond ambitions!! Gracias to the amazing Kelly Klain Im ready for summer!"
We're used to seeing Sofia as a brunette in her role on Modern Family and in her ubiquitous Pepsi ads, so the the new hair color is a bit of a surprise. But we're loving the new blonde hair — especially with her fresh-faced, minimal makeup look.
What do you think of Sofia Vergara's new color?
Read more: Revealed! Celebrities' Natural Hair Colors