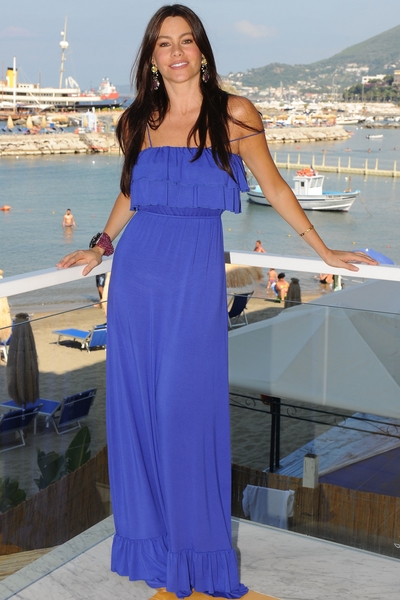 Photo: © Credit: Venturelli/WireImage
Sofia Vergara loves maxi dresses.
The Modern Family actress–who has her own line with Kmart, and was recently announced as the new face of CoverGirl–loves wearing long, simple gowns because they are easy to wear and still look "sexy."
She said, "I love maxi dresses because they're so comfortable. You look put-together, it's easy, you don't have to be hot and you get to look sexy."
The Colombian-born beauty says she draws her fashion inspiration from Italian actress Sophia Loren. She said, "She always looks so sexy!"
Speaking about her new job as the face of CoverGirl, Sofia admitted she thought it was "amazing" she was given the opportunity.
She said, "It feels amazing. I've always wanted to be a CoverGirl. I always loved seeing the pictures of the campaigns in magazines. My mother used to do her makeup every day, and I used to watch her, just fascinated. I've always had a very good relationship with makeup; it's one of my favorite things."


Try on Sofia Vergara's hairstyles in the Makeover Studio!