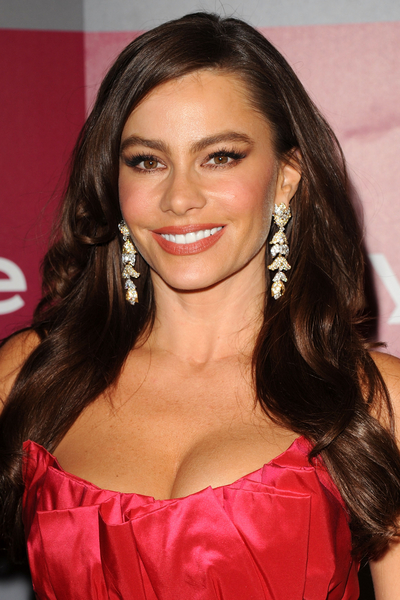 Photo: © Jon Kopaloff/FilmMagic
Sofia Vergara will launch her own fashion line. The Modern Family actress has teamed up with Kmart to create a young, contemporary collection of footwear, jewelry and clothing at affordable prices.
She told WWD of the new line, "This is kind of natural for me. I have always been interested in clothes and makeup and beauty. I'm not lounging around in sweat clothes and flip-flops. Maybe a nice pair of sweats. I love the dresses, especially because Kmart doesn't really have that kind of merchandise. There is no dress department. I also love the miniskirts most."
Sofia says she was eager to work with Kmart because they have items everyone can afford. The sexy star said, "This is not a new store for me. When you have kids you don't go to Bergdorf Goodman to buy underwear and socks. You go to Kmart."
Rick Darling–President of LF USA–added, "We think Sofia's perfect. We don't see her as risqué at all–just a lot of fun with a wonderful attitude, solid fashion sense and flair, and with a sound business side."
<a href="
/virtual-makeover/celebrity-hairstyles/sofia-vergara"&gt/
;

Try on Sofia Vergara's hairstyles in the <a href="
/virtual-makeover/celebrity-hairstyles/sofia-vergara/" title="Sofia Vergara">Makeover Studio!