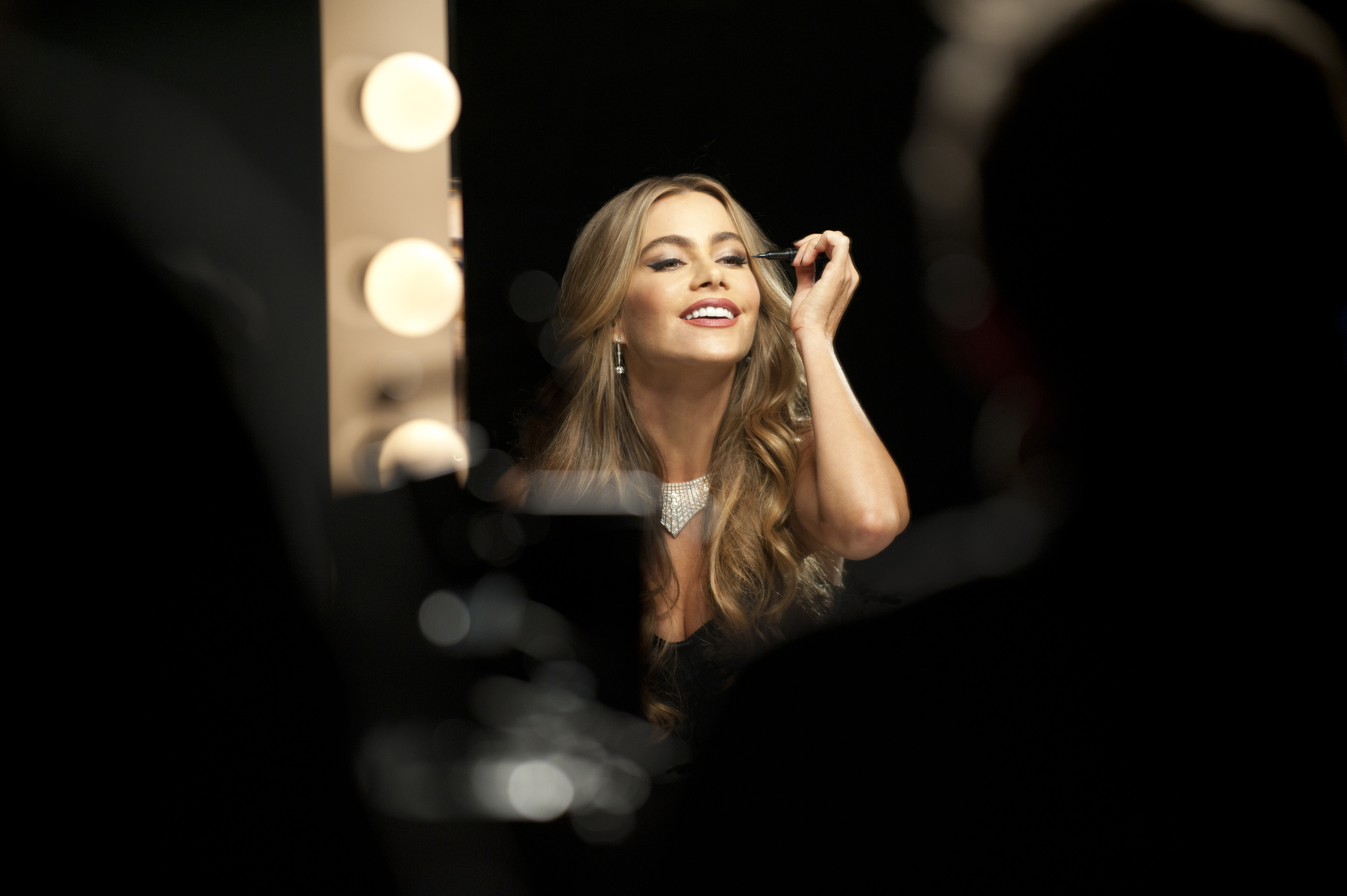 Besides being one of the most beautiful actresses in Hollywood, Sofia Vergara is also one of the funniest. The Columbian bombshell has won over the hearts of millions playing Gloria on the hit TV show "Modern Family," and whenever Sofia walks onto a red carpet, you know she's going to look beautiful and make you laugh.
With the launch of COVERGIRL's newest product line of Bombshell products, a round-up of cosmetics designed to make you feel sexy, it only makes sense that Sofia would be the face of the line. We caught up with Sofia to talk about what makes her feel sexy, which products she can't leave home without, and how to be a bombshell. Read on below!
Beauty High: What are some of the best beauty tricks you have learned from being on set?
Sofia Vergara: I think beauty is about enhancing what already makes you unique and special, so if you start with that, you can't go wrong!  But one thing that's really important is starting off with a good moisturizer and foundation. I am loving the new COVERGIRL Trublend Foundation because it is very natural feeling. It feels like wearing nothing at all and my skin looks flawless!
If you have to choose just one feature to play up, which one do you choose and which product is your favorite to use to do so right now?
I really love playing up my eyes, especially my lashes, and right now, I'm obsessed with COVERGIRL Bombshell Volume Mascara. It has two systems in one for volume and intensity. It makes my lashes so noticeable!
MORE: 8 Tricks for Perfect Eyelashes
Which beauty products do you have in your makeup bag at all times?
What ISN'T in my bag?!  I always have a bold hue lipstick in my purse – I never leave home without it. I don't really do the whole natural, nude thing – for me, it's shower, hair, makeup. Every day! Lipstick really brightens up your face.  Everyone should wear it!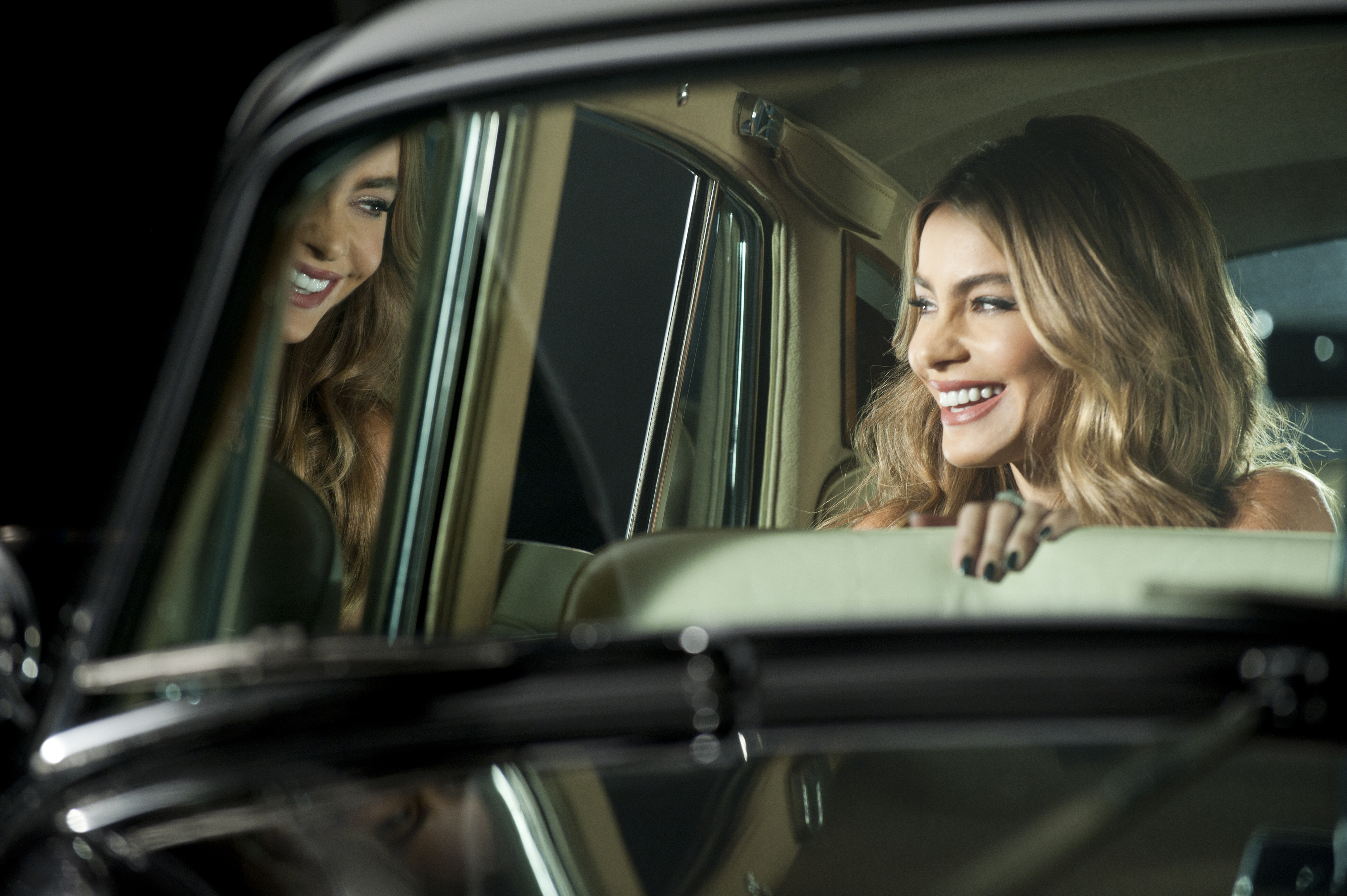 You've often been described as a bombshell, so these new bombshell products fit quite well for you! When it comes to #bombshelling, what does that mean to you? Do you have #bombshelling advice for girls on Twitter or Instagram?
To me, a bombshell is a woman who feels really sexy and confident.  I feel sexy when I'm in a pair of heels, but also when I'm making people laugh.  Sexy is really a state of mind.  It's like if you believe you're sexy, you are. #Bombshelling is when you're flaunting your most sexy, glamorous, confident self – no matter where you are. Whenever you feel like flaunting your most sexy self, #bombshell it!
MORE: How Your Friends Really Feel About Your Selfies
"Modern Family" has obviously been a huge success – what do you hope to see for Gloria on the show in the future, and what other projects do you have in the works right now?
I just love playing Gloria.  She is all about her family and really standing up for herself. I hope to continue to see her be a proud Colombian wife and mother and of course, look amazing while doing it all!
Right now, I'm really excited about the premiere of a show I'm producing called "Killer Women," which airs on Tuesdays on ABC starting Jan. 7 .  It's a crime drama television series that is based off of an Argentine crime drama called "Mujeres Asesinas." I'm really excited to see what people think of it! The episodes look really great!
Images Courtesy of CoverGirl