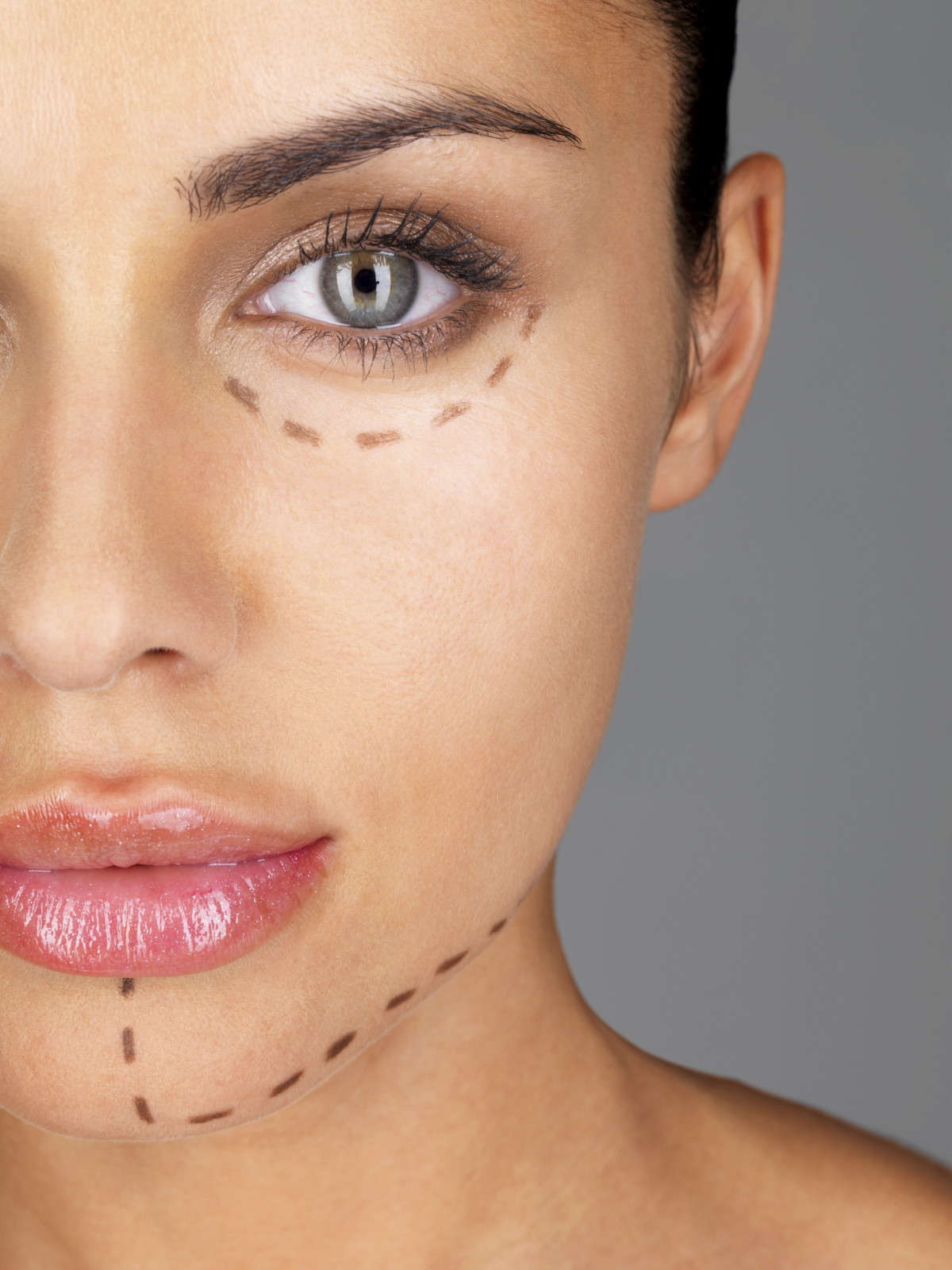 When it comes to social media, we're huge advocates of using it to the best of your abilities. It opens up communication, allows us to share photos and ideas with our friends, and in general, gives everyone a voice. Today, however, we found out social media is doing another influential thing: contributing to the plastic surgery craze (it's okay if you need to re-read that last sentence, we get it).
According to the American Academy of Facial Plastic and Reconstructive Surgery, reports on their annual findings on surgery found that the world of social media is strongly linked to the increase in plastic surgery, mainly because Facebook, Twitter, Instagram and the like are making those who frequently use the sites more critical of themselves. Below are some of the statistics from the study that have us a little concerned:
Because of social media photo sharing, 31% of surgeons have seen an increase in requests for plastic surgery because patients have a more critical eye on themselves.  

73% of procedures (up from 62% the previous year) were cosmetic versus reconstructive in nature.
Studies show that people are more drawn towards images in specific proportions, like facial features, making them more aesthetically pleasing.
So what does this all mean? When people look at pictures of themselves on social media, they're looking at much more than just themselves. They're also comparing themselves to the people that they follow, whether they be friends, models, celebrities, etc. and users are being much more critical of themselves because of the comparisons they're making. This, in turn, is contributing to a rise in plastic surgery requests. Call us crazy, but we're pretty sure that one or two bad Instagram photos aren't worth thousands of dollars in surgery to look like someone else.
What do you think about social media contributing to the rise in plastic surgery? Sound off in the comments below! 
[Image via Istock]