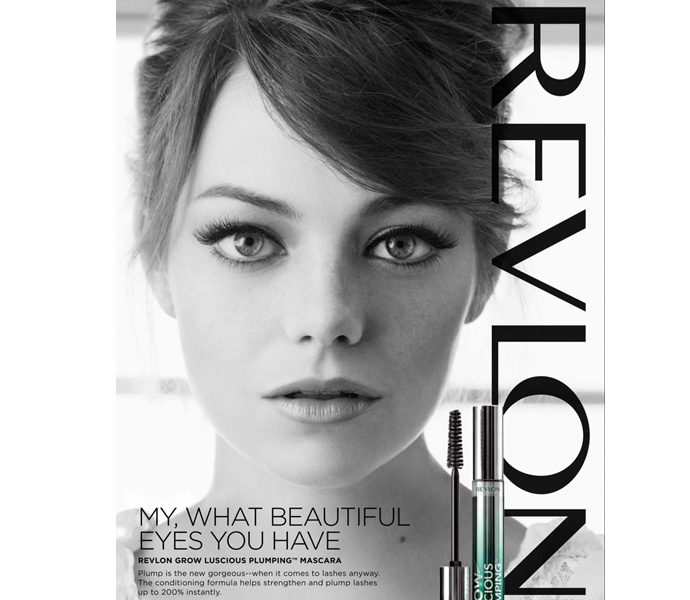 Emma Stone can basically do no wrong — the funny girl gets to star in countless films aside our man crush Ryan Gosling and never lets him steal the scene. Meanwhile in real life, she spends all of her time with Spiderman, better known as Andrew Garfield. If you weren't jealous of her already, just check out her brand new Revlon ads which will be coming out in July magazines. The actress can certainly stare dead-on into a camera without any qualms.
As Global Brand Ambassador for Revlon, Stone is the spokesperson for Revlon's Grow Luscious Plumping Mascara (making us all lust after her mod wispy lashes in the first image) and Just Bitten Kissable Balms in the second. Both showcase her hair pulled loosely off her face, with the mascara ad clearly inspired by the '60s as a French twist was a must. The perfectly drawn liner, pale lipstick and lashes for days is just gorgeous.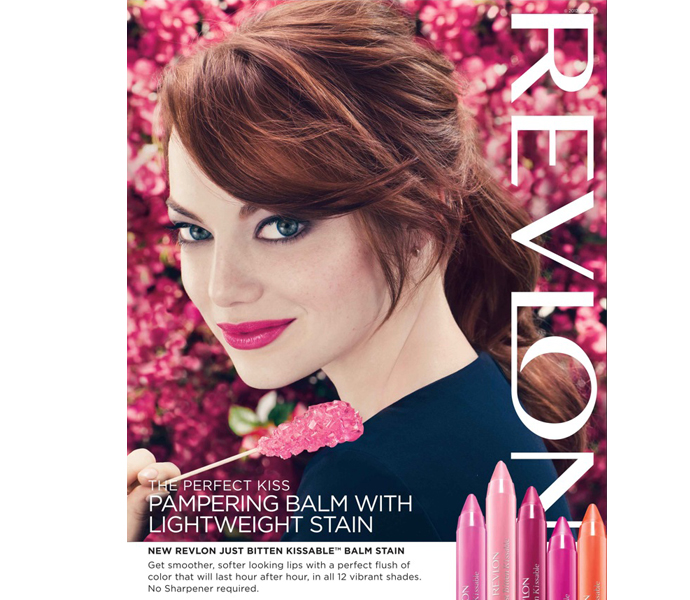 For the stains, which are fun little sticks that are basically like coloring with crayons on your lips, Stone shows off how you can wear vibrant shades even on fair skin (and how hot pink works for red heads)!
Which image is your favorite? And, does this inspire you to wear bold lips this summer?
[Courtesy Images]