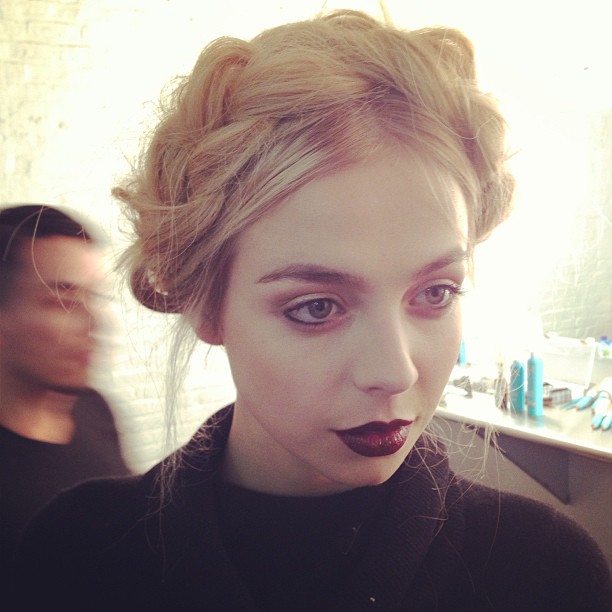 During New York Fashion Week, there's never a shortage of gorgeous backstage looks. While we bring you the most beautiful details from backstage as they're happening, we'll also be shining a spotlight on our favorite must-see snapshots each day. 
Even in the rain, Fashion Week managed to look flawless today as designers Carolina Herrera, 3.1 Phillip Lim and more debuted their Fall 2013 collections. After getting a behind the scenes look at the hair and makeup, the deep, dark lip trend is certainly having a moment, seen here backstage at Alice + Olivia.
Makeup artist Sarah Lucero for Stila Cosmetics created a romantic Renaissance look for the Alice + Olivia show. Wanting the look to be romantic, but not overdone, Sarah tapped gold leaf onto the eyes using a finger to get the "chipped paint" effect. The statement-making lip is a rich wine gloss from Stila that will be available in the fall. Finished off with a loose, braided updo, this look is one of our favorites of the week.
[Photo by Kristin Booker]