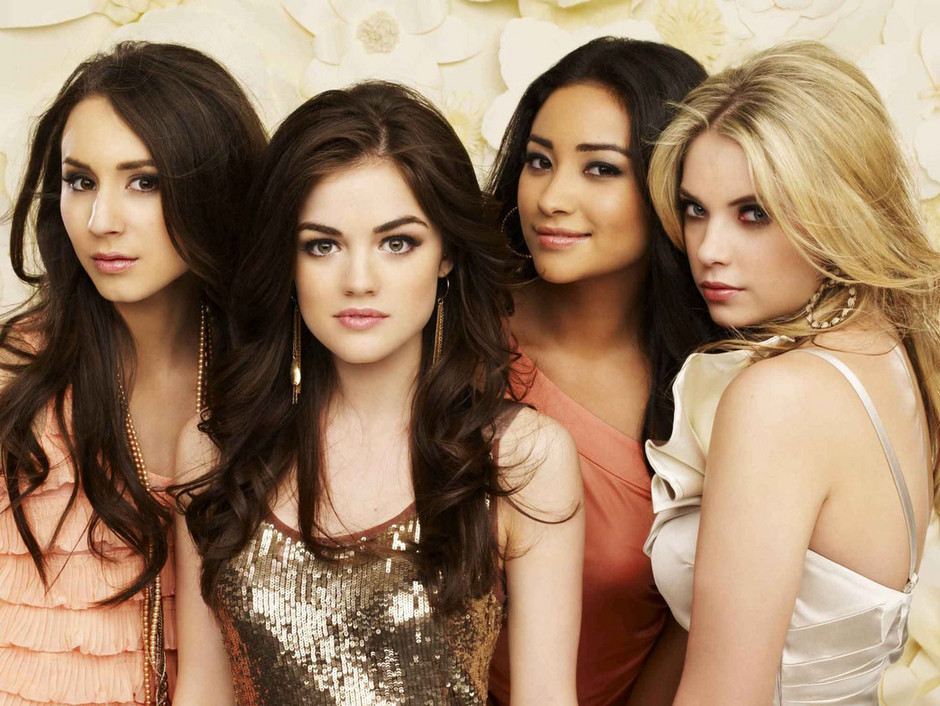 It doesn't matter if you're 15 or 25, if you're a fan of "Pretty Little Liars," you've got some serious makeup envy going on every Tuesday night. The famous foursome who manage to keep us on our toes (and on Twitter) with each new episode not only make us want to relive our high school days (this time with hair extensions), but they also make us want to go out and buy whatever it is they're using to get their eyelashes so voluminous. For the tell-all scoop on exactly which products to use to get the "Pretty Little Liars" makeup looks, we turned to the show's makeup artist, Cindy Miguens, for the details. Read on below to find out how Lucy Hale, Ashley Benson, Shay Mitchell and Troian Bellisario keep their skin so flawless, how to get their famous lashes, and more!
Beauty High: What's the process like for creating makeup looks specific to each character? 
Cindy Miguens: Every episode we have meetings with the producers in regards to the looks of the character, and we go from there. We try to please the producers, director, as well as the actors, then put our two cents in the creation, by picking products that will look amazing on our girls.
The girls' skin always looks flawless! What do their skin care routines look like? 
It depends, some of the actors do their routine at home, but for those that let us pamper them in the trailer, we tone their faces with Yonka toner or Ko Gen Do Rose Water, then apply moisturizers (La Mer, Intraceuticals, DNA, Yonka, Argan), followed by primers (loving Tarte and Stila BB creams, and Too Faced Primer). And if I have the time, I try to treat some of our cast with this amazing Oxygen Facial by Intraceuticals. It's amazing, works great for fine lines, breakouts, puffiness and lasts for days. It truly works!
Do you have any tips or tricks for getting their eyelashes to be so voluminous and dramatic? 
I curl the lashes first, usually with Shu Umera Curler, I like applying mascara with a fan brush, because I can get into the base of the lash, and I can apply on the top and bottom lashes, and I layer several coats of mascara!
Emily's makeup tends to be laid back, yet still chic. How can fans get her gorgeous "no makeup" makeup look? 
We use lots of bronze colors on her eyes (Stila), coral lips (Tarte), neutral cheeks and contour (Benefit and Amazing Cosmetics).
The girls are in high school, but they really step outside of the box in terms of trying bold looks (like a daytime smokey eye or a bold lipstick). How do you find a balance between the makeup being realistic but daring? 
Sometimes the work schedule doesn't allow for lots of changes. If we're doing party scenes and one school scene that day, we just stick with the party look, depending on time we have to change the girls over. Usually we don't have much time! I don't follow the rules with makeup. I believe makeup is about personality, not so much the rules of daytime or nighttime. It's how it makes you feel!
Are there any products you couldn't live without while working on set? 
Powder! I tend to use the T. LeClerc or a no color powder.
On average, how many products do you think you go through a season?
We do go through a lot of mascara, for sure! Maybe 2 tubes per season? A season is about eight months. Every actor has their own bags, with their own products, we don't double dip. Our principles even have their own makeup drawers, with tons of makeup in them as well. So, it's not like we use the same gloss all season. We usually choose one per episode.
How much time does it take for each girl's makeup to be done for filming? 
On average, about 30-45 minutes. It depends if the looks are established or not!
Image via ABC Family
More "Pretty Little Liars" From Beauty High:
'Pretty Little Liars' Hairstylist on How to Get the Perfect Beach Waves, Hair Extensions, More
'Pretty Little Liars' Star Ashley Benson on Her Nail Art Obsession, Must-Have Lipsticks and More
Lucy Hale Announced as the New Face of Mark Cosmetics