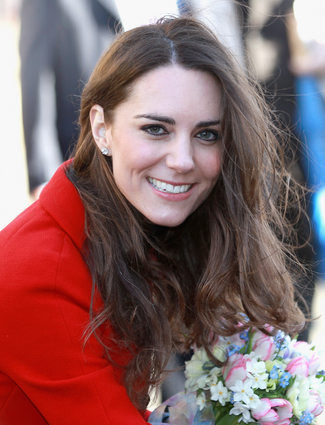 Photo: Getty Images
Last week we told you about the weirdest fragrances in the market right now. While we don't fancy smelling like lobster or library books, we wouldn't mind smelling like royalty.
Nicki Minaj Is Launching A Fragrance!
In anticipation of Kate Middleton and Prince William's first anniversary, the duchess' wedding day fragrance will be on the market. Fortum & Mason, a British brand that specializes in tea blends, is selling Illuminum White Gardenia Petals ($120, fortnumandmason.com) with notes of Lily of the valley, jasmine and gardenia. If that doesn't make you excited for the upcoming Polo season, I don't know what will.
Now if smelling like a duchess isn't enough, try Bond No 9's London Celebration ($450, harrods.com) that celebrates Queen Elizabeth II's 60th year on the throne. The bottle is similar to their New York City-inspired fragrances with a portrait of the Buckingham Palace and the royal guards.
So who would you rather like: a Duchess or Queen?