The muses behind this season's most covetable new scents are as intriguing as their notes suggest.
Balenciaga Florabotanica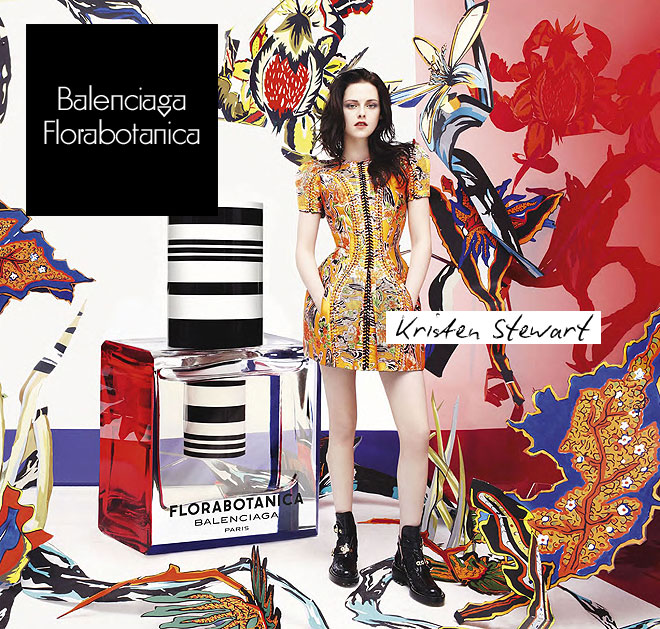 Famous muse: Kristen Stewart
Notes: Experimental rose, carnation, mint, vetiver, amber, caladium leaf
Smells like: No one flower in particular, but the idea of flowers — with none of the dirt. A minty, herbal quality contributes to the overall clean feeling of this scent, which lasts all day.
For the followup to last year's L'Essence and 2010's Balenciaga Paris, Balenciaga designer Nicolas Ghesquière imagined, "a secret garden where you find surprising flowers that surpass the imagination. They are beautiful but are they really that harmless? Flowers can be cruel, carnivorous or venomous, contain poisons. What would a perfume that contained the charm and mystery of flowers be like?" We imagine it might resemble the beautiful and moody Kristen Stewart, who stars in ads for the juice. ($95 – 50ml or $125 – 100ml at bergdorfgoodman.com)
Marchesa Parfum d'Extase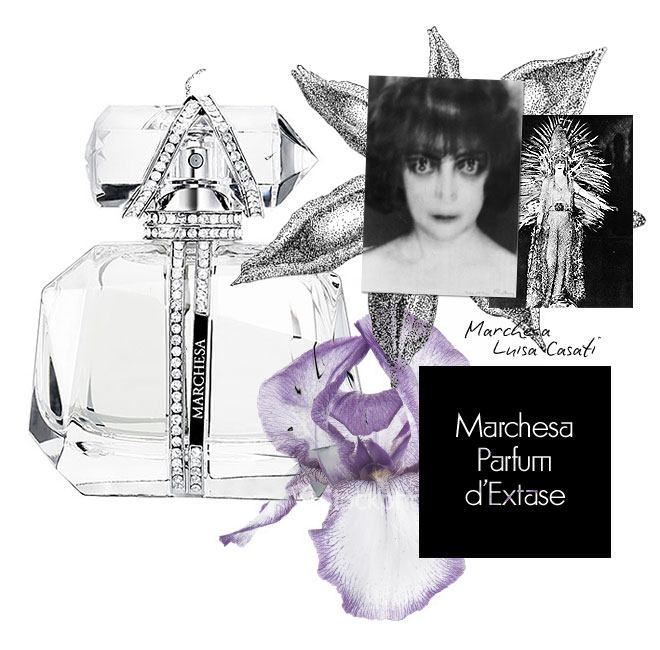 Famous muse: Marchesa Luisa Casati, the Italian heiress, muse to and patron of artists in the early 20th century, who famously said, "I want to be a living work of art." Plus, any of the modern-day celebrity swans who have donned the designers' glamorous gowns.
Notes: Iris flower, star anise, black currant, young violet leaves, lotus flower, night blooming jasmine, Bulgarian rose water, orange blossom, iris root, ambrox and muscenone.
Smells like: How stepping out in a Marchesa dress must feel: intoxicatingly feminine, and perfect for a night out.
For their first-ever fragrance, Marchesa designers Georgina Chapman and Keren Craig partnered with Sephora to create this ultra-feminine scent housed in a crystal-shaped bottle. "We like to think that if you put on the scent, you feel at your most beautiful," says Craig. With a blend like this, it's entirely possible. ($60 – 1oz or $85 – 1.7oz at sephora.com)
Serge Lutens Une Voix Noire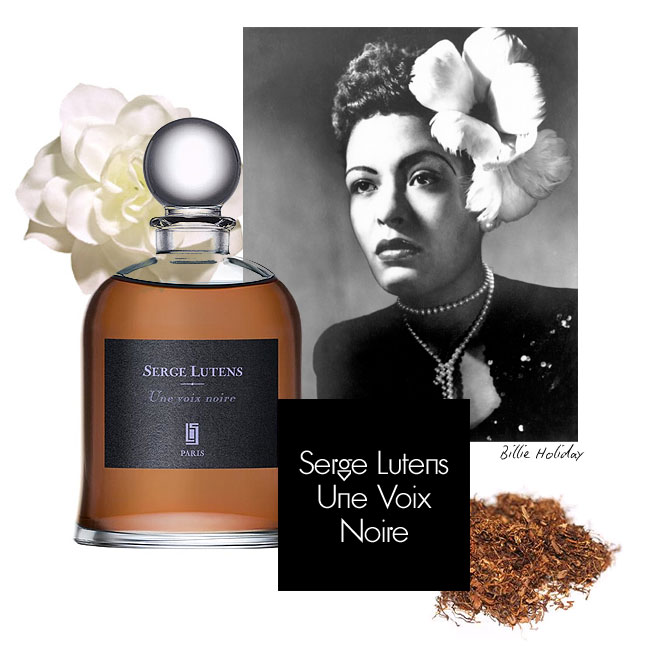 Famous muse: Jazz singer Billie Holiday
Smells like: The scent opens with a strong note of tobacco, sweetened with berries and the boozy essence of rum, while gardenia takes center stage as the fragrance develops.
For the latest addition to his Exclusifs line, Serge Lutens was inspired by the beauty of Billie Holiday's voice, which held all the strength and pain of her difficult life. Tobacco and rum notes as well as a slight smokiness evoke the atmosphere of a jazz club, while the gardenia that Holiday famously wore tucked behind her ear to cover a scar permeates the fragrance. ($300 – 75ml at Barneys New York, available mid-October)