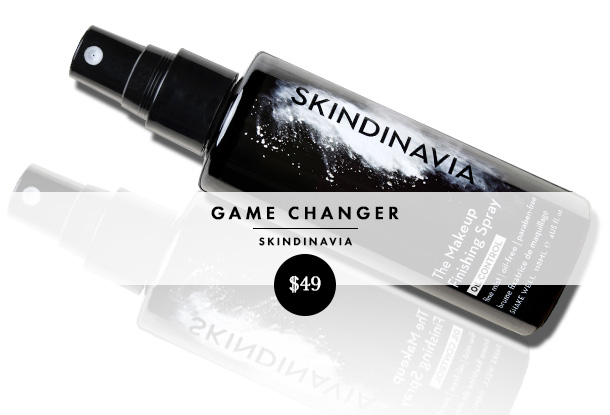 Countless products claim to keep oily skin in check, from mattifying moisturizers and primers alike to finishing powders and oil-free foundations, but the overwhelming majority of said products all have one thing in common: They don't really work. Their effect is fleeting, a vague sense of a soft-focus, non-slick finish that's satisfying at first, but just a few hours later it's like it never happened in the first place.
Fighting a greasy face can be frustrating—it seems like nothing works—and even embarrassing, because for whatever reason there's something inherently gross about skin that needs to be blotted down like a pizza from time to time (and yes, we're speaking as people who have been there). It's nearly enough to give up altogether when it comes to preventing oil overproduction before it happens—you know, switch gears and embrace the "glow," carry blotting papers at all times, etcetera.
But if the battle is starting to wear you down, we've got one solution and one alone. Believe us when we say that Scandinavia The Makeup Finishing Spray | Oil Control is one of the precious few products we've actually found to be effective for this purpose. It's only fitting, seeing as it's unlike most, if not all, other oil controlling formulas we've ever used. After applying your makeup, you just spritz the super fine mist over your face a few times, and you're good to go.
It's really that easy, and there's no sense of weight or having something on your face, like there is with powder. The spray on its own doesn't completely mattify skin, so you can even rock the glowy look without going from "glowy" to "glossy." It nixes shine and keeps makeup in place, even in humidity, and the paraben-free, hypoallergenic formula means that there's really nothing to worry about. And yes, before you ask—of course it comes in a purse-friendly travel size.
Read more from Daily Makeover: Will Moisturizer Make Oily Skin Oilier?