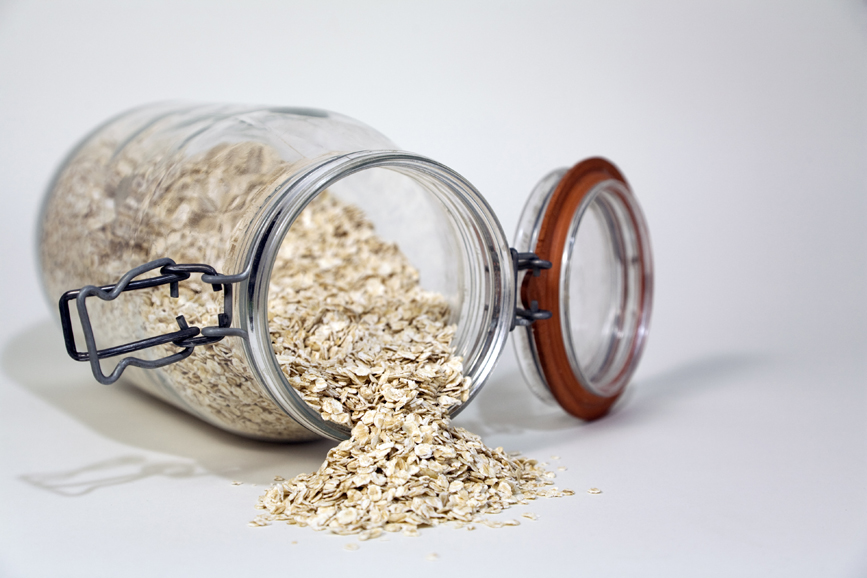 It's scorching hot out there, and no matter how diligent you are with your sunscreen and skin care, your complexion might suffer a few summer snafus. You won't need an appointment with a dermo or expensive products to ease the blazing hot issues. All you need is a trip to your kitchen to get the job done.
Problem: You fell asleep at the beach and woke up with a nasty sunburn.
Solution: Good old-fashioned oatmeal or baking soda will be your best friend. Run a cool bath and add a few heaping tablespoons of baking soda or a cup of oatmeal and soak in it for about 20 minutes. When you emerge, you will feel so much better. Just remember to let yourself air dry, because drying off with a towel might irritate the sensitive skin.
Problem: You've been boating on the open seas and the wind has your face, body and lips feeling a bit chapped and dry.
Solution: Grab a cup of sugar and head to the shower. Lather up your face and body with a cleanser, then use the sugar to scrub and exfoliate the skin in circular motions. This will get rid of the dry dead skin, stimulate blood flow and leave you feeling polished to perfection. On the lips, you can take a wet Q-tip and dip it into the sugar then buff them smooth. Remember to moisturize your face and body and apply lip balm afterward to rehydrate.
Problem: Your skin is oily from the heat and humidity.
Solution: Mix up a paste of cornstarch and water, then apply it to any greasy areas on the face. It will soak the oil right up. If you have a bit more time, try this oil-controlling facial: Mix ½ a cup of mashed apples, ½ a cup of cooked oatmeal, 2 egg whites and 1 tablespoon of lemon juice into a paste, apply it to the skin for 15 minutes and then wash off with cool water.
For all around overheated summer skin, create an anti-oxidant cucumber face-freshening tonic. Get a little plastic spray bottle and fill it with distilled water, juice of a cucumber and a little cold green tea. Stick it in the refrigerator to keep the concoction cool, then spritz the cold mist onto the face whenever you need a little skin pick-me-up.