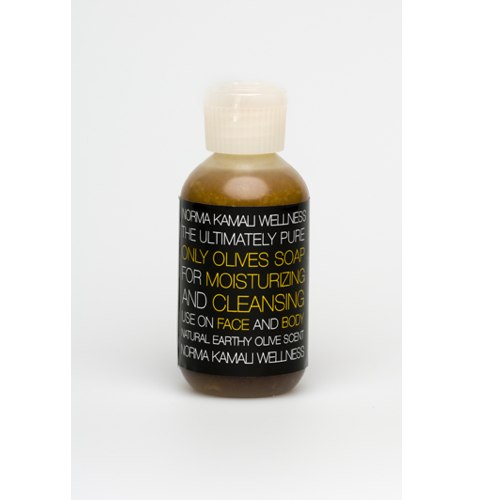 We know that olive oil tastes delicious, but for most of us, we haven't been letting our body thoroughly indulge in the benefits that come not just from digesting it, but by putting it on our skin and hair. Extremely moisuturizing and au naturale, slathering on some olive oil moisturizer can rival your favorite night cream.
Mario Badescu's Skin Expert Nicole Darmanin told us that their Super Rich Olive Body Lotion is the brand's best selling body lotion, and graciously elaborated on the benefits of using the yummy oil. "Olive oil has been used in skin care for thousands of years because of its ability to increase moisture levels in the skin and improve elasticity," Darmanin explained. "We use olive oil in our formulations because we find it to be a gentle and effective way to soften and hydrate dehydrated skin even in the delicate eye area." Indeed, the oil is great for all skin types, and won't harm or damage even the most sensitive of skin.
We also spoke with one of our favorite designers, who has the best skin we've seen in ages; the olive oil afficionada herself, Norma Kamali. She told us about her lifelong love affair with the luscious oil, her beauty rituals, and some products she's created as part of her Wellness Caf offerings, which include both food and beauty items.
What are some of the known benefits of consuming, and absorbing olive oil?
Olive oil has a never-ending list of benefits. It is a good fat that is good for the heart , and overall body function. The last discovery is that is has been shown to help clean the liver of toxins taking into our bodies such as pesticides. I think of olive oil as a lubricant for inside the body and the results can also be seen though skin and hair.
I know you've been slathering it on, I think thanks to your mom, since practically childhood; for someone to start now, even if they are already starting to have signs of aging, dryness issues etc — do you think it will still have a significant impact, of using them in beauty products?
Never too late..it feels so good on the skin, a great way to feel the change in your skin is to shower with a salt scrub and olive oil.. your skin will glow and feel amazing. I recommend olive oil massages. And FYI olive oil has been know to be a great lubricant.
Can one easily make their own olive oil-based skincare products?
My favorite is, first of all dont use cheap olive oil. It should be exactly what you want to eat. The skin takes in nutrients so why not the best. Then, Himalayan pink sea salt mixed with olive oil as well as your favorite natural scents makes the best scrub.
Why do you think, in the USA, olive oil as skincare and cleansing products hasn't quite picked up steam yet?
It is simple and doesnt need men in lab coats to create…we need to bring all personal care back to the simple long proven methods since they are the best and what my Wellness Caf features.
If you could pick one Wellness product that you've created that is a must for an olive oil beauty novice, which one would it be?
The olive calcium is good, the scrub is good too, and we have a tooth soap made of olive oil, coconut oil and cinnamon. Much healthier than toothpaste, no morning breath and gets rid of bacteria. But incorporating olive oil in your diet is really good. But only get the best…