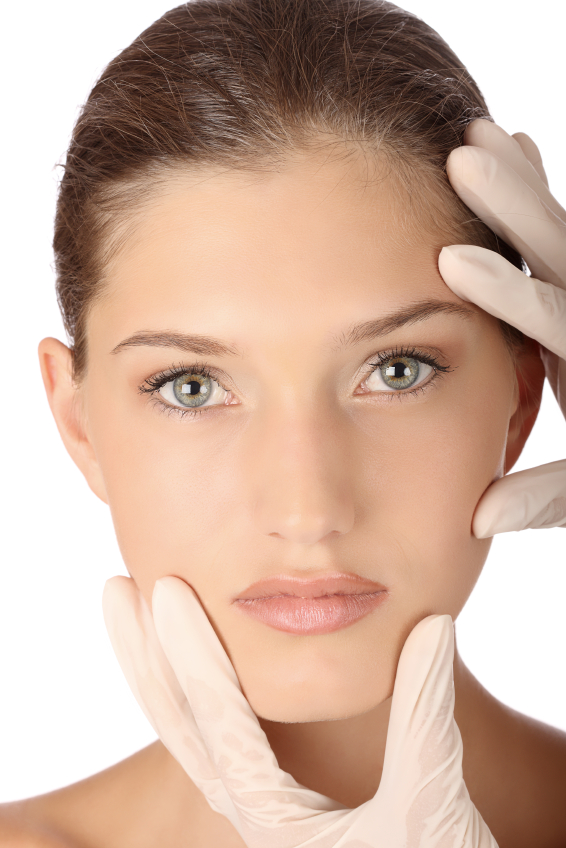 There are a lot of skin care treatments out there, but the hard part is finding out which one will work specifically for you. Between lasers, masks, peels and a whole other assortment of treatment options, how are you supposed to know which one will effectively target and correct your own problem area? We chatted withDr. Cameron Rokhsar of theNew York Cosmetic, Skin & Laser Surgery Center to find out more about the buzzworthy Fraxel treatment. A safe, non-evasive procedure we were eager to hear who the Fraxel treatment benefits and how it exactly works.
How does Fraxel work? What makes it different from other laser treatments?
Fraxel is considered the gold standard for laser resurfacing in the world. We are able to use Fraxel to improve skin imperfections including sun damage, wrinkles, pigmentation, scars and stretch marks, anywhere on the body on any skin type. This is extremely unique. It does this by placing millions of microscopic dots of laser damage that stimulates the body's healing mechanisms to replace with new skin gradually over time.
Who would be a prime candidate for Fraxel? Is it for young and old alike?
There are many candidates for Fraxel, an older person with deep wrinkles and extensive sun damage to a younger person with mild imperfections like bad pores or mild acne scars can both benefit from Fraxel. Fraxel also offers melasma patients some hope. There is also no better laser on the market for surgical and burns scars as well as stretch marks.
What is the biggest issue you see in your field and how does Fraxel correct this?
One of the toughest problems to fix is scarring, whether it is scarring from acne, or linear scars from surgery, or burns scars, or scar from accidents. Fraxel is a phenomenal tool to improve scars anywhere on the body.
How does Fraxel reduce acne scars and sunspots?
Fraxel does this by producing an array of microscopic beams of laser light that create tiny controlled wounds in the skin. The body sees these tiny wounds as dead skin and replaces them with new skin. In this process old sun damaged scarred skin gets replaced with new skin resulting in improvement of sun spots and scars.