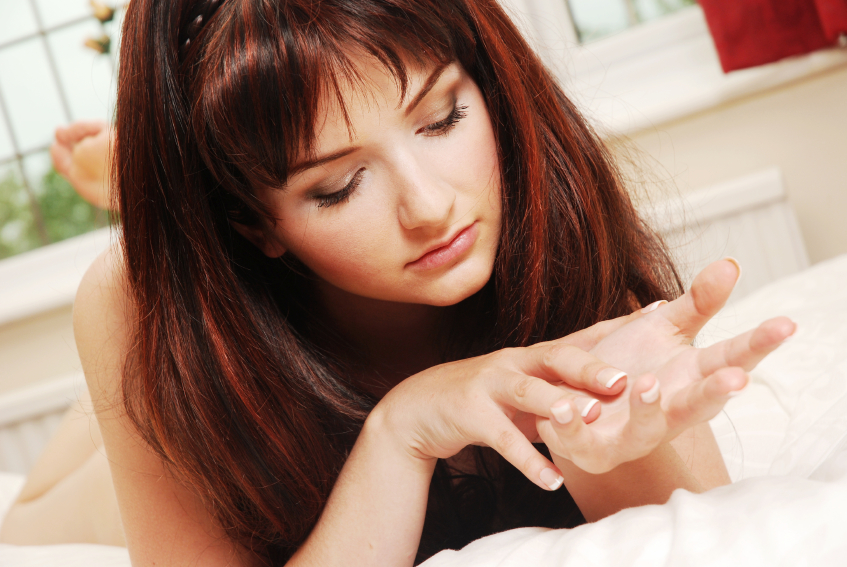 I love everything about fall. Brisk weather, Pumpkin Spice Lattes from Starbucks, cable-knit sweaters and burgundy lipstick…there are just so many reasons to embrace the change in season. But one thing that really does make me long for the days of summer is the dry, chapped skin caused by the harsher elements. There is only so much that constantly reapplying hand lotion can do, and frankly I'd rather take the weathered skin than the sticky feeling lotion gives me on my palms.
And while there are many treatments out there for your dry face, lips and scalp, somehow your other troubled spots get the shaft. So I touched base with healthcare professional, Dr. David Bank, to get some at-home DIY remedies to soften your skin during the tough winter months.
Hands
Wet your hands with water. Shake off the water without drying your hands. Rub honey over your hands. Wait 5 minutes, rinse under lukewarm water and pat dry.
Feet
Make a healing mixture of one teaspoon Vaseline and the juice of one lemon. Rub this mixture onto the cracked heels and other required areas of the feet till it is thoroughly absorbed. This can be done daily until visible results are obtained. It is best to apply this mixture to your feet right before you go to bed. You can then pull on a pair of thick woolen socks to protect your linens from getting stained. Furthermore, the woolen socks will help to trap your body heat and this will increase the effectiveness of the mixture as more of it will be absorbed by your skin. You can exfoliate your skin before and after you use this mixture. The oils in this mixture will help to soften dry and cracked heels and this will allow you to easily slough off the dead skin the next morning.
Elbows
To create a lemon soft scrub, mix fresh lemon juice and baking soda to make a thick paste, and apply to dry elbows. Gently rub in to exfoliate the skin and leave to sit for about 15 minutes. Wash off and apply a moisturizer or Vaseline.