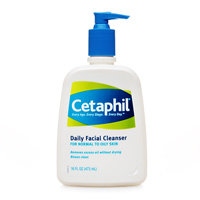 You know the old expression "if it's too good to be true then it probably is?" I was doing a private consultation with a woman the other day who asked me what she should look for when it came to skin care. She said she was so confused at drugstores and department stores because all of the products made tons of claims and she did not know what was right for her.
There were eye creams that were firming, anti-aging, brightening and soothing; face creams that contained sunscreen, alpha-hydroxy acids, luminizing particles and dark spot faders; one self-tanner declared it would tone you, tan you and improve skin's texture all in one hour. Oh, if only that were all true!
The real truth is that you need to narrow it down. You need to sit down with a dermatologist and find out what your main skin concerns are. For example, if you worry about wrinkles then get a strong sunscreen for prevention, an anti-aging serum for skin rejuvenation and a good face and eye cream for moisture.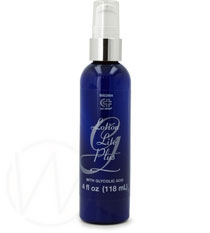 While it may seem like a good idea to buy one product that claims to do it all, rather than three or four that only do one specific job, the real truth is that there are no do-everything miracle creams out there. Buying specific products that actually deliver on their claims will help you get the results you are looking for.
To really get the desired effect you need to buy the best product made for your specific needs. This will do more for you then months of slathering on some BS cream that tells you it will do everything, including washing your car and making you dinner.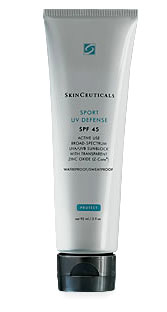 If you combine all the ingredients it takes to accomplish all the claims made by these all-purpose creams, it winds up getting so diluted that there will never be a high enough percentage of ingredients to actually do the job. So go for a pure product and let the real magic happen. Here are a few of my favorites:
Cetaphil Daily Cleanser – the best straight up cleanser around
Eucerin Original Moisturizing Lotion – the perfect creamy body lotion for dry skin
SkinMedica TNS Night Eye Repair – a powerful anti-aging cream for your eyes.
SkinCeuticals Sport UV Defense SPF 45 – my favorite strong sunscreen, I put it on every day before my moisturizer and makeup
GlyDerm Lotion Lite – This glycolic acid will lightly slough off dead skin and promote cell turnover
Obagi Nu-Derm System – this is the best for fading sun damage and melasma
Latisse – makes eyelashes grow the real way, not the false mascara-claiming way
As an established makeup artist, many beauty brands send me samples of their latest products for consideration. I only write about the items that I truly love and I always abide by Daily Makeover's Editorial Ethics Pledge in each of my Positively Beautiful posts.