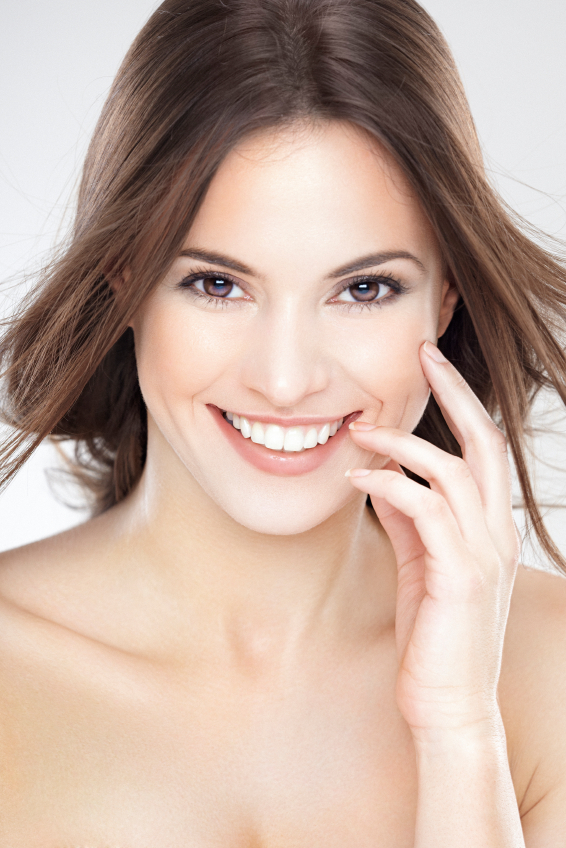 You know it's the holidays: It's cold, the heat is blasting nonstop, you are drinking nightly and time for a good night's sleep just cannot be found! Ah, but these things aside, it is still the most wonderful time of the year when we see our friends and family in festive settings while getting our fill of yummy treats and taking in holiday cheer. That being said, with all of these events going on, your skin can, well, act out.
To help you keep your skin from being completely ruined by the holiday season, we talked to experts about the worst skin annoyances and how to fix them. Read on!
If you drink, compensate: We're not going to tell you avoid eggnog. That's simply ungodly. But Dr. Joshua Zeichner, MD, Director of Cosmetic and Clinical Research in the Department of Dermatology at Mt Sinai Medical Center in New York, reminds that drinking alcohol has been shown to deplete skin antioxidant levels, so make sure to diligently apply your antioxidants before going to your holiday party.
Invest in a cool mist humidifier:  This is great to turn to when you sleep, says Dr. Zeichner, as it helps put moisture back in the air and keeps your skin hydrated. This can help the parched skin most people suffer from during holiday season. You know what else helps? Don't forget to hydrate between those cocktails!
MORE: Beauty Mistakes to Avoid This Winter
Add a weekly hydrating mask: Hydration masks do not replace the need to moisturize daily, but they still offer a lot of benefits. Think of it as giving your skin a drink of water: It helps to plump up your skin cells. "A hydrating mask will help stimulate skin's natural moisturizing factor while helping to restore skin's protective barrier, increasing moisture levels for healthier, smoother skin," says Kim Kelder, Lead Aesthetician and Skin Care Specialist at Miraval Resort & Spa.
For stressed, itchy skin: Dr. Zeichner says to apply 1% hydrocortisone ointment from your pharmacy to cool down rashes.  If it is not helping after 2 weeks, visit your dermatologist.
Cold sores:
 You wake up and see the dreaded cold sore in the mirror. How could this happen? Your body processes stress in ways that don't always make sense. Extremes in temperature, a crazy busy schedule or too little sleep can equal a cold sore outbreak. "The cold sore virus lies dormant in the nerves of many of our faces. Bring on holiday stress and the virus blooms! Fortunately, there are prescription medications you can take at the first tingle to prevent a full-on cold sore outbreak. If you can't make it to a derm and now have a cold sore, treat it gently. Cleaning it with mild cleanser and applying a bit of moisturizer will help it settle down," says
 Rebecca Tung, MD
, director, Division of Dermatology, Loyola University Health System.
Puffy eyes:
 Those late nights and one-too-many cocktails will wreak their havoc pretty fast. Celebrity esthetician
Renée Rouleau
says to treat puffy eyes, increase your intake of water. Particularly to help control unnecessary under eye puffiness, drinking a lot of water really helps to prevent excess fluids from building up around the eyes. "While most people don't realize, drinking water is the least efficient way to hydrate the skin, but it can definitely help to reduce puffiness. Also, sleeping on two pillows to elevate your head is another beneficial strategy to help reduce morning under eye puffiness by draining fluids," says Rouleau.
Cut back on the cheese: Sorry, we know it's the holidays and the decadent brie baked in a crescent roll, smothered in jam is beyond tempting, however dairy is known for being a "pro-inflammatory" food group, increasing one's chances of breakouts and blemishes. "To lessen your chance of getting any of these in prime party season, be sure to watch your dairy intake," says Kelder.
MORE: Overnight Face Masks: The Best Way to Moisturize Your Skin
Be careful with the hair tools: With all those holiday parties, chances are you're embracing the heat tools more than ever. Consider applying a spray designed as a leave-in conditioner with anti-frizz properties, especially before styling with heat appliances, or lightly during and after wet/dry combing or brushing and styling, says  Dr. Robert Dorin, a New York-based hair restoration surgeon and partner at True & Dorin Hair Loss Doctors. "This will help protect and reduce static flyaways while adding shine and luster.  It will also will decrease the frictional stretch and torsional forces to the hair (especially when wet combing ) helping to prevent breakage of hair and split ends," says Dr. Dorin.
Dry lips: Try a skin multi-tasker, such as Aquaphor Healing Skin Ointment. "With white petrolatum and lanolin, it can help soothe the skin and prevent water loss," says Dr. Zeichner.
Don't deny dessert: Cocoa has been proven to hydrate the skin, and dark chocolate contains flavonols, a type of antioxidant. "I don't suggest going crazy, but desserts run rampant during the holidays so instead of denying yourself, indulge in a square or two of dark chocolate. You, and your skin, will be happy!" says Kelder.
Image via Istock