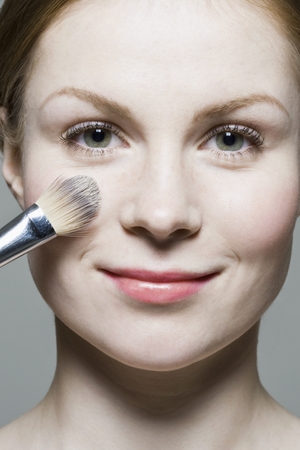 The holidays are long over, and now we must get our beauty back in order so we can face the new and exciting year ahead. Now is the moment to kick off all those New Years resolutions you promised yourself after a few glasses of champagne on New Years Eve. You may feel that it's tough to get motivated but just think of all that you can accomplish when you feel back on top of your game.
1. Hydrate and guzzle fluids to flush out all those toxins we ingested over the last 2 months. Water, tea and juicing can help not only lessen the bloat but hydrate the skin from the inside out.
2. Get back into working out so you feel healthy, look toned and can start losing those extra pounds you may have packed on. Almost all of us are in the same boat, so just get out there and do it.
3. Schedule a haircut and color and give yourself a new do for the new you in 2012. Nothing is better then starting the year off fresh and stylish with a nice cool cut.
4. Get a facial to get the skin glowing again and grab some Crest White Strips to brighten that smile.
5. Clean out your makeup drawer and wash those brushes that are filthy (I know they are ladies), and choose a signature makeup look to play with when you go out that says expensive without having to spend much money.
6. Try a bold new lip, a winged cat eye, a smoky jewel toned shadow or a blast of false lashes all of which you can pick up at your local drugstore. This is a cheap and way to update your makeup wardrobe for the New Year.
Don't stress, just let go of holiday past and leap forward in the New Year with my favorite mantra- health, wealth and stealth! Now go for it!
As an established makeup artist, many beauty brands send me samples of their latest products for consideration. I only write about the items that I truly love and I always abide by Daily Makeover's Editorial Ethics Pledge in each of my Positively Beautiful posts.