Even those of us whose beauty bag overflow with products want to take a shortcut from time to time. What if you could make your beauty routine not just better overall—faster, smarter, more resourceful—but less costly, too? These beauty hacks will take your innovation game from zero to ten in minutes … and in some cases, mere seconds. Now that's what we're call "more bang for your buck."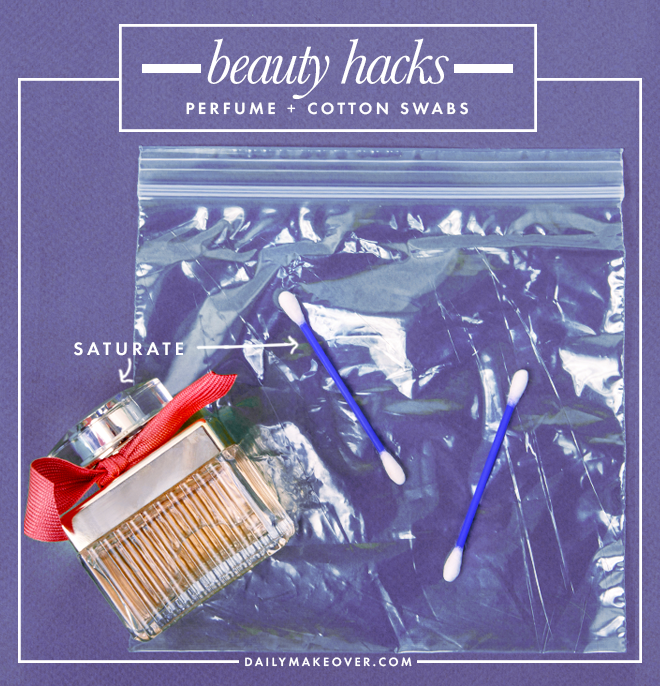 1. Saturate cotton swabs or balls in your favorite perfume and place them in a sealed Ziploc bag for fragrance on the go.
2. Spray bobby pins with strong-hold hairspray before using for better grip to keep your updo in place.
3. Crush up a sparkly eyeshadow you never use and mix it with clear nail polish for your own custom shade.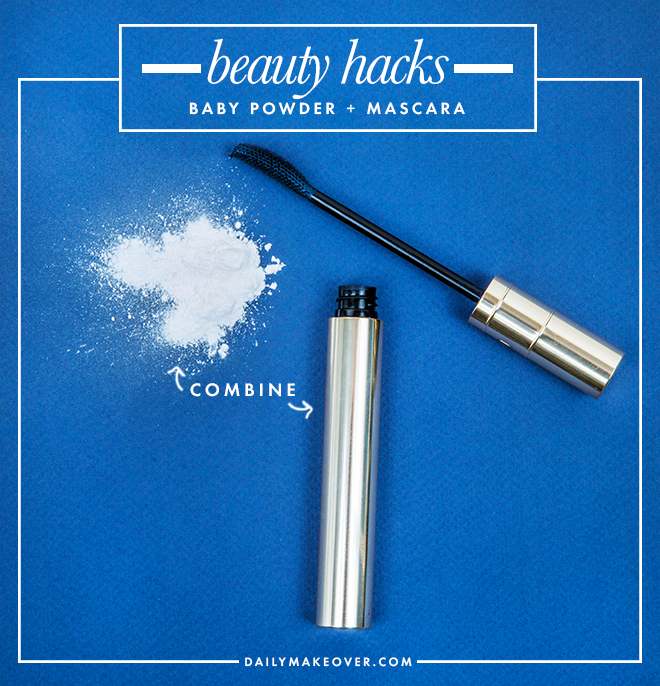 4. Apply baby powder before mascara for thicker-looking lashes.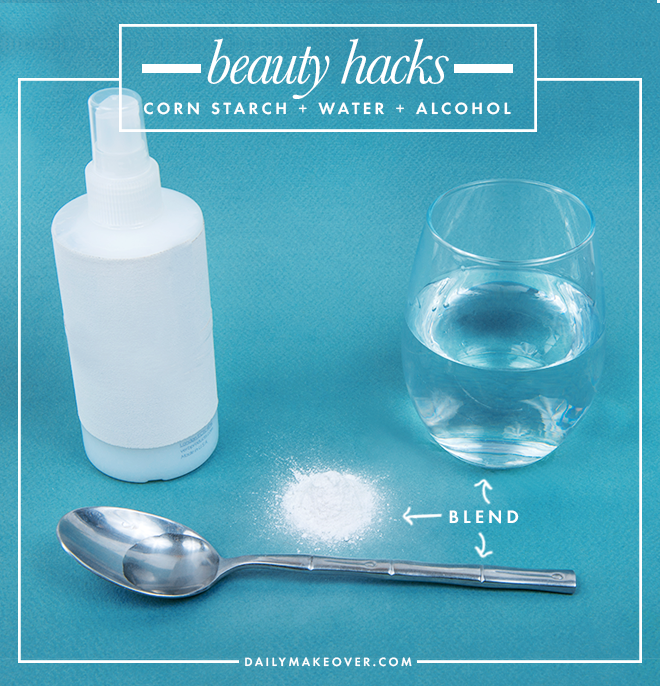 5. Blend corn starch, water, and a tiny bit of rubbing alcohol in a spray bottle to make a DIY dry shampoo.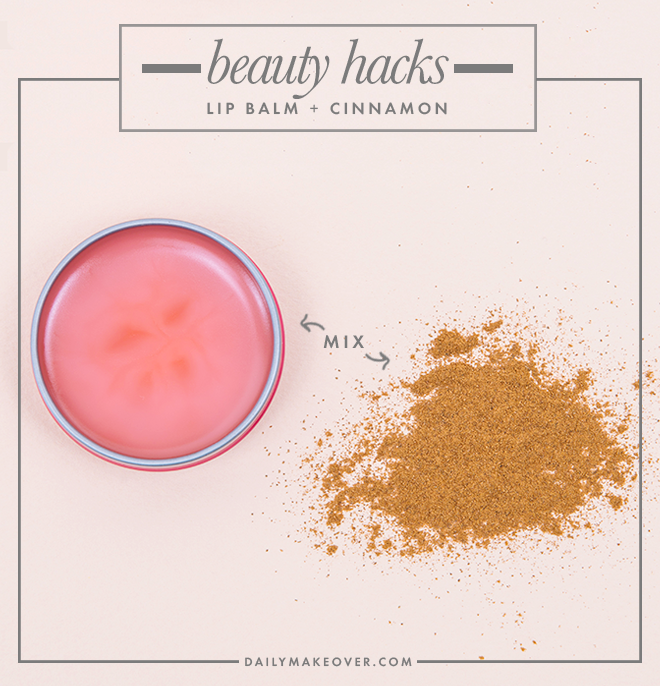 6. Add peppermint oil or cinnamon to your favorite lip product for a DIY lip plumper.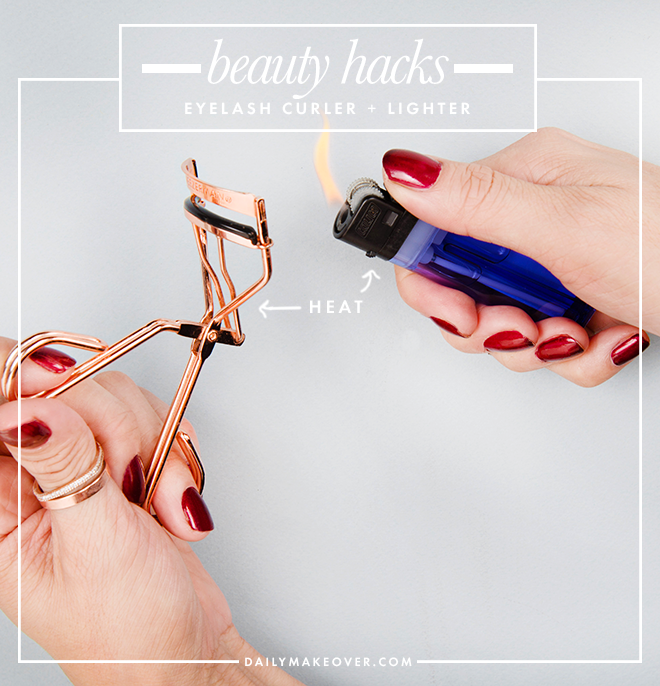 7. Use a lighter to heat up your eyelash curler before using for a more intense curl.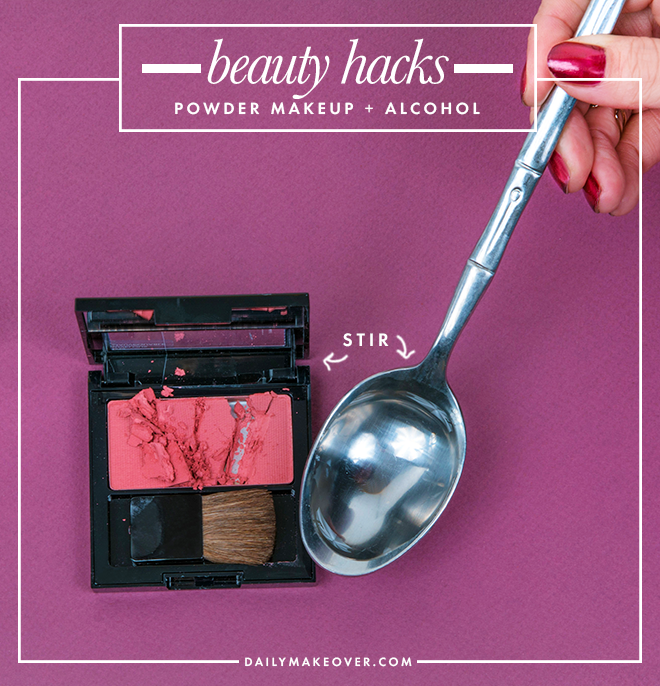 8. Smashed your favorite powder shadow or foundation? Add a couple tablespoons of rubbing alcohol and stir. Let the alcohol dry out overnight and you'll wake up to a fixed compact in the morning.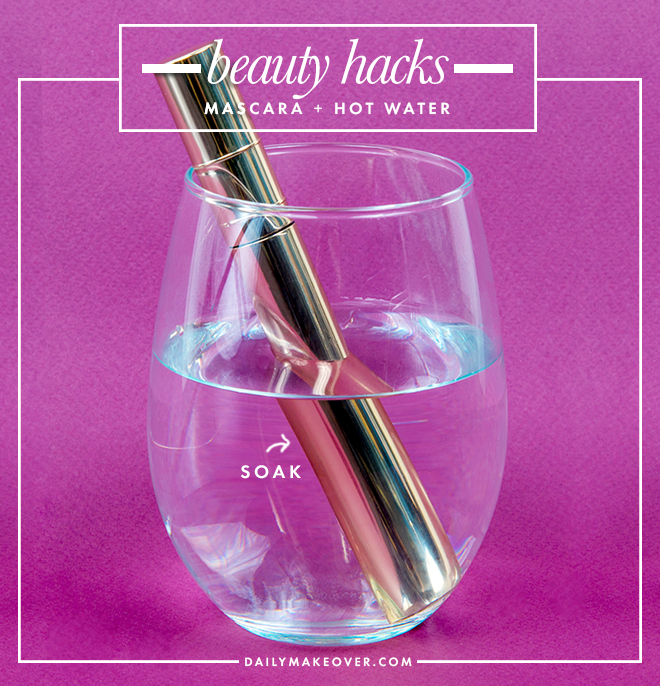 9. If you find your mascara beginning to get clumpy, place the tube in hot water for five minutes to make the formula like new again.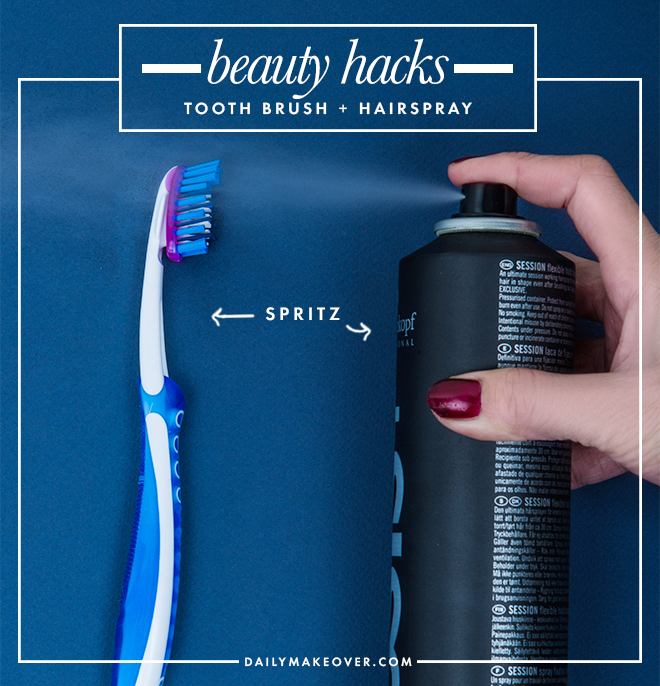 10. Spritz hairspray on a toothbrush and use the bristles to smooth and tame flyaways without disturbing the rest of your hair.
A version of this article was originally published in November 2014.