Whether you're searching for prom hairstyles or you're simply looking for a way to style your tresses when you haven't picked up the shampoo for a few days, few options are better than side bun hairstyles. Versatile, simple, and always gorgeous, everyone needs a few good side buns in their arsenal. Below are five of our favorite styles that you can totally do at home.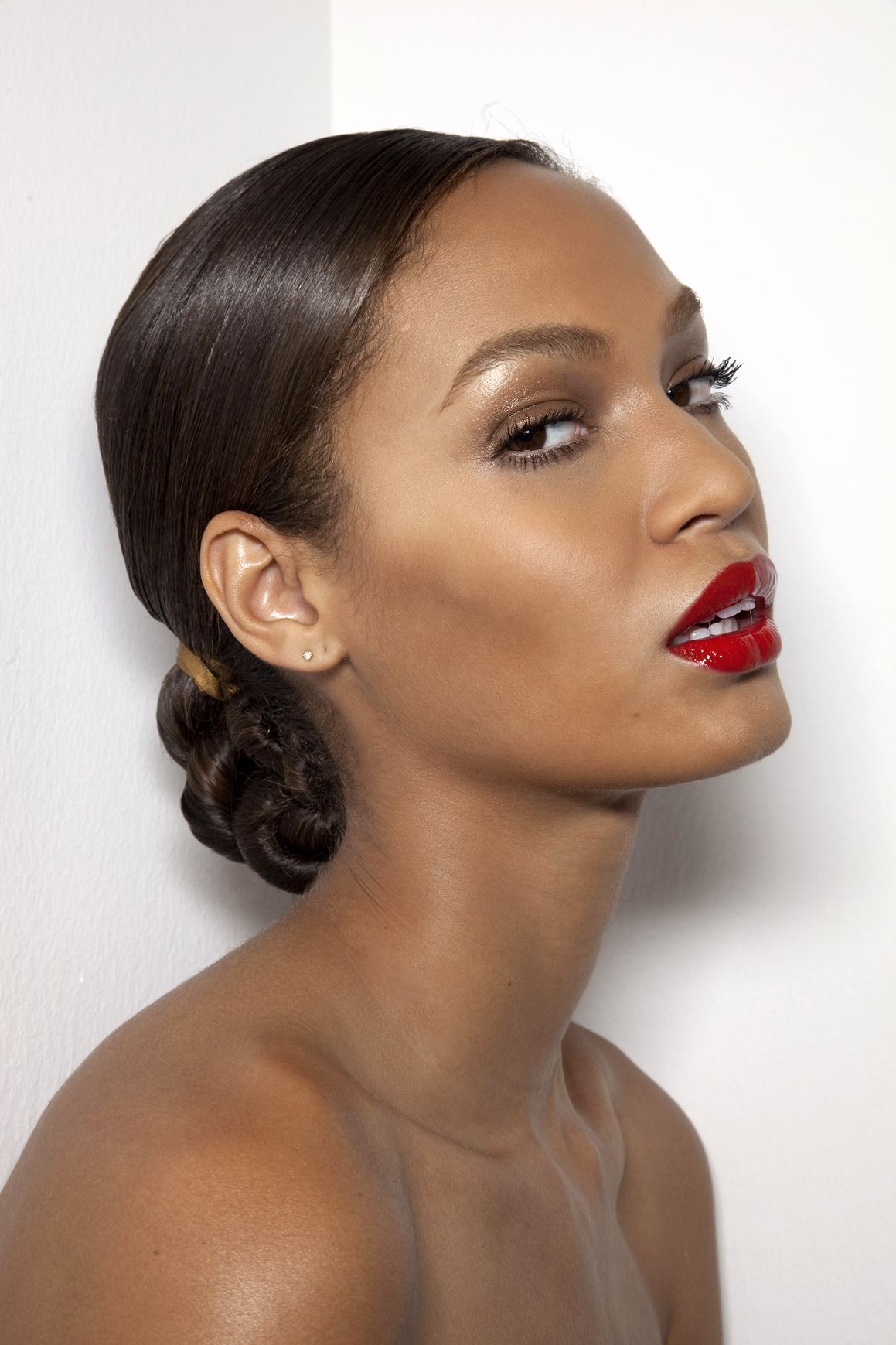 For this hairstyle, part your hair on the side, then pull the lengths into a ponytail at the nape of your neck on the side opposite from your part. Braid the hair with a traditional three-strand braid, then wrap the braid around itself into a bun, securing with bobby pins.
MORE: Cool Girl's Guide to Wearing Scrunchies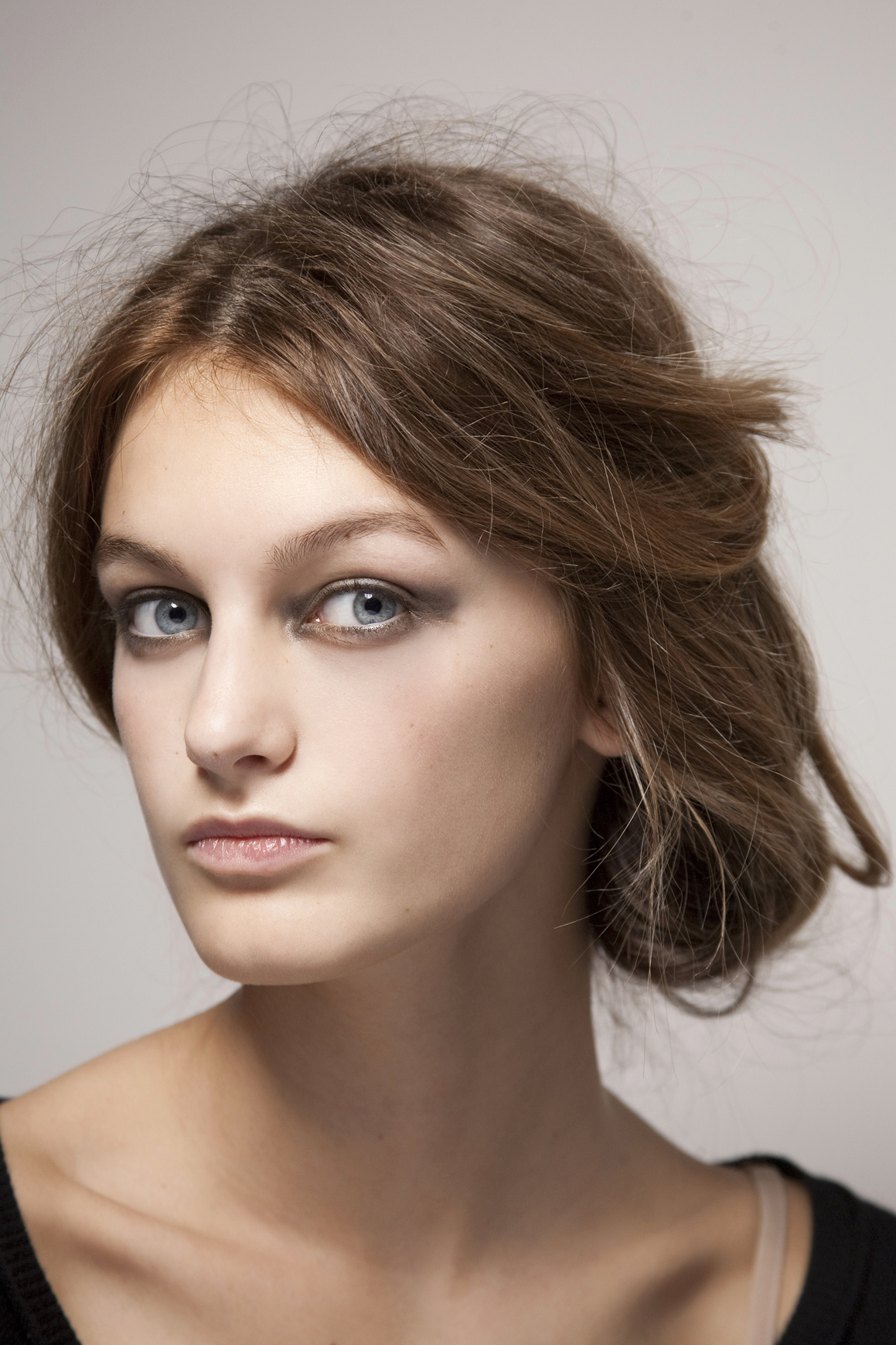 A more romantic look, grab your root lifting powder to make some volume for this style. Once you've applied root powder or dry shampoo all over your hair for body, gently pull back the top layer of your hair and secure with bobby pins. Then begin to pin the lengths of your hair up into a side bun, pinning two inch sections up at a time until all of the hair is off of your neck. Spritz with a bit of hairspray for hold.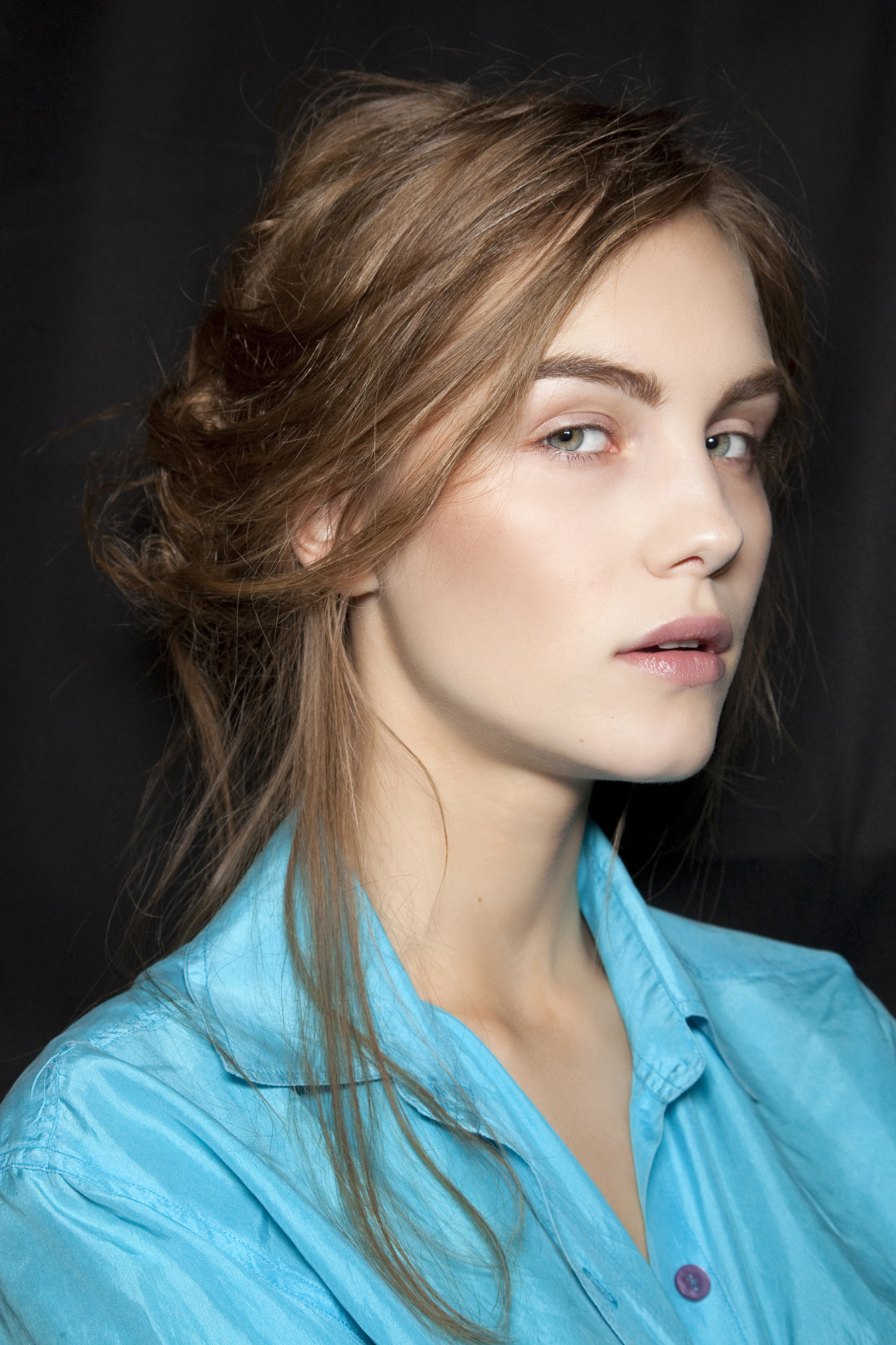 Perfect for days when you're rocking second (or third) day hair, this messy side bun is so easy and grunge chic. Pull your hair into a low bun at the side of your neck, then begin to make it look disheveled by gently pulling random pieces out just a bit. Leave one or two piece completely free from the bun.
MORE: How to Get the Perfect Ballerina Bun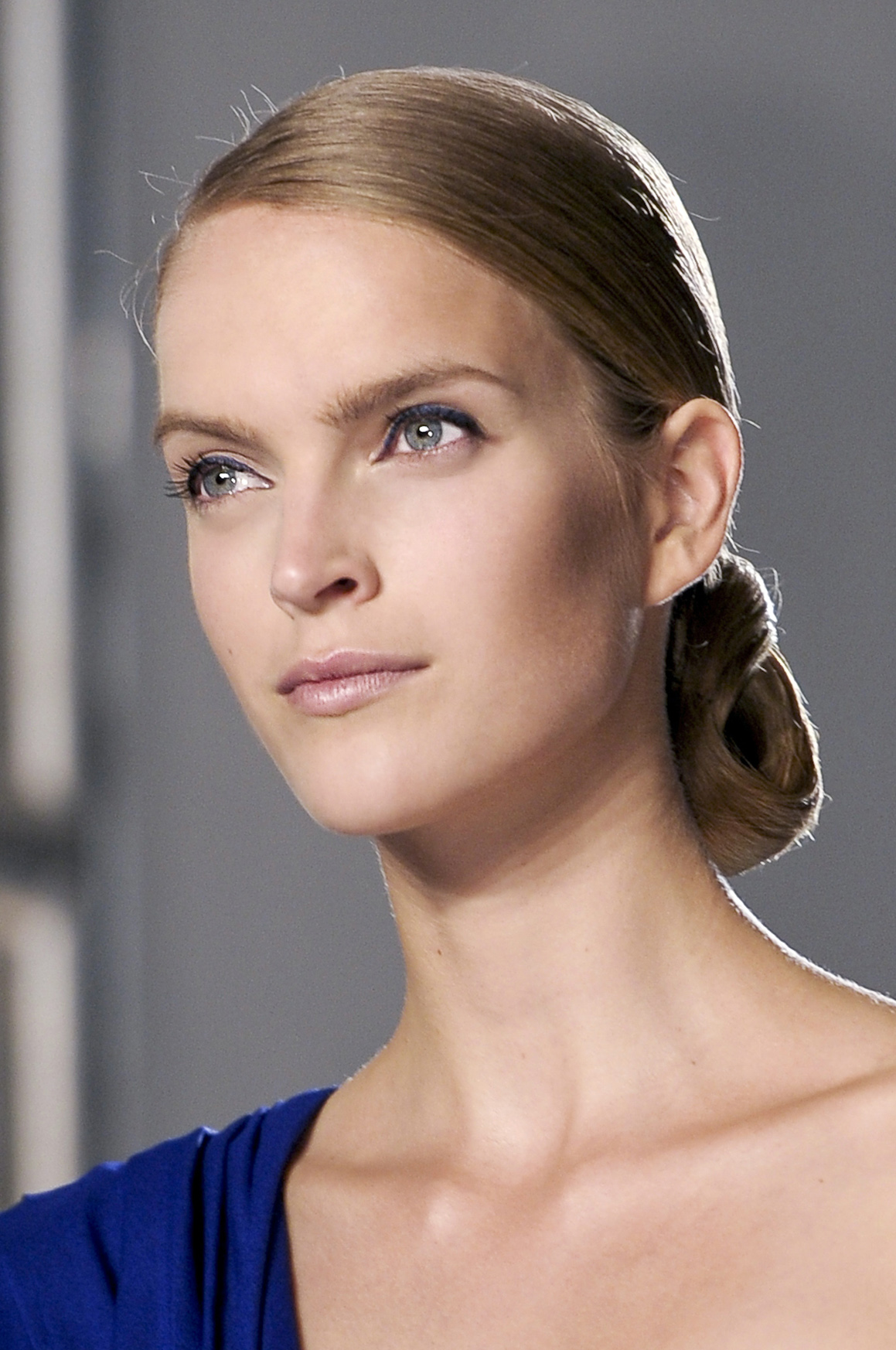 A side bun that's practically begging to go to a formal event, this style is so refined. Part your hair on the side and slick it down with hairspray, then gather your hair into a side ponytail at the nape of your neck. Begin coiling the ponytail into itself and underneath, pinning once you create a full circle with the shape of your hair. If your hair is longer, wrap the ends of the ponytail around the top of the base of the ponytail, then pin underneath.
MORE: Formal Hairstyles: 10 Looks for Every Occasion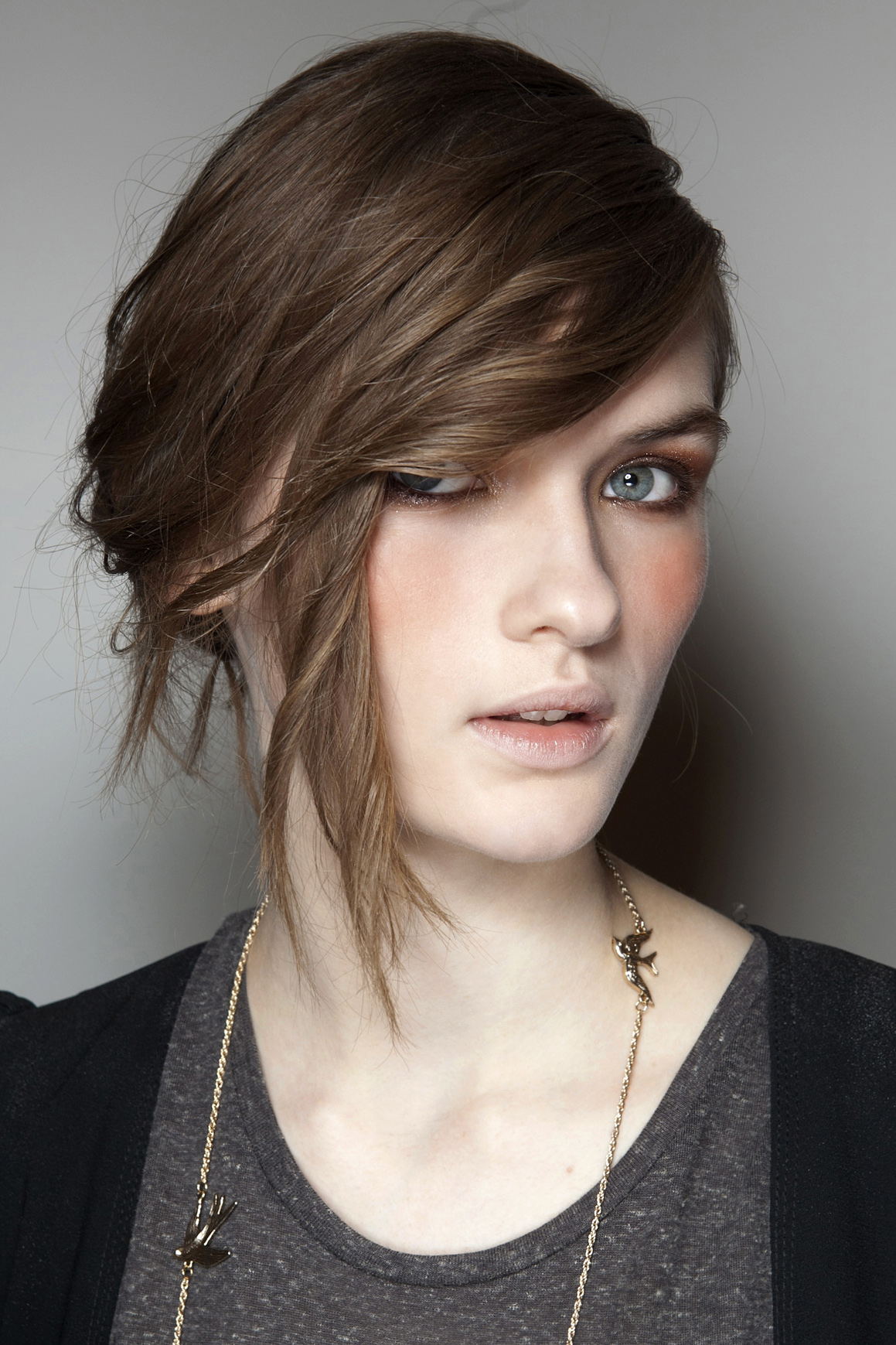 This style is more about the front of your hair than about the bun, and it's ideal for ladies with bangs. Leaving the front pieces of your hair down, twist the lengths into a bun towards the side of your head, and pin to secure the bun close to your head. Curl the front pieces of hair with a wide barrel curling iron, then gently brush your fingers through to break up the curl and spritz some dry shampoo for added texture.
Images via Imaxtree