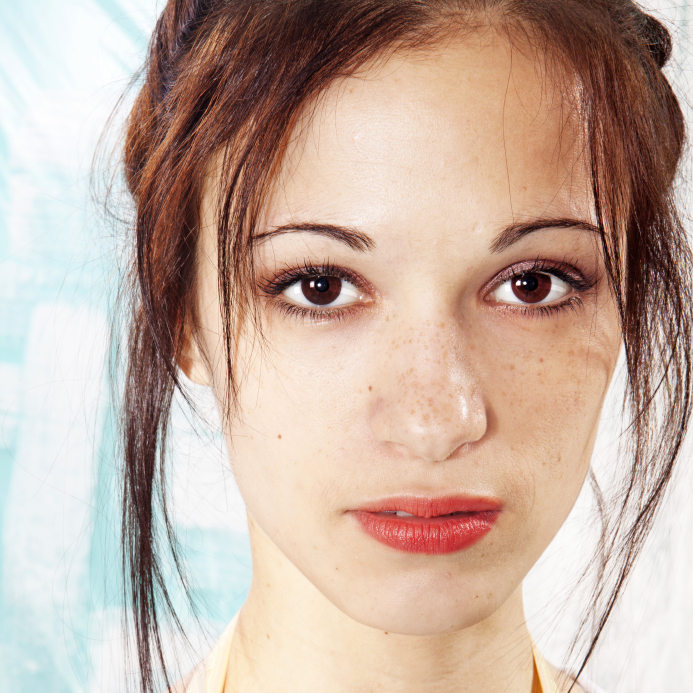 Since we are lucky enough to work with a bevy of experts who drop excellent tips on us without blinking an eye we figured it was due time to share them with the rest of you. With Ask an Expert, we'll be reaching out to some of our favorite pros in the industry with the beauty questions that you send in via social media to@BeautyHigh (with the hashtag #BeautyHelp). So please, send in your critical beauty questions and we'll get them answered for you!
If you've got dark spots on your face, you've likely tried a dark spot corrector or a brightening cream to try to even up your complexion. You're not alone, and in fact, many women use a product to try to get rid of their dark spots. The best way to prevent them from happening in the first place is to wear sunscreen, but if you're already experiencing them, using a brightening serum is a good way to combat dark spots. But, should you be using it over your entire face? Celebrity makeup artist Terri Apanasewicz explains below.
MORE: 8 Best Dark Spot Correctors to Improve Your Skin
Q: I'm aware that I don't really need brightening cream, but I have used it on certain occasions thinking it might help get ride of scars or dark freckles. However, I've always been really nervous to use it over my entire face because I don't want to "lighten" my entire face. I don't want to be any more pale than I already am in the winter! Is this irrational thinking or is that what brighteners really? Lighten everywhere? – Candace Napier
A:  "A skin brightener shouldn't lighten, as in bleach, your entire complexion. That would be more of a pharmaceutical grade product from a dermatologist or plastic surgeon. When in doubt, ask your doctor for recommendations. That being said, a good brightener should help even out your complexion and "brighten" it up, giving you a more radiant glow." — Terri Apanasewicz, Celebrity Makeup Artist with a client list including Mila Kunis, Gisele Bundchen and Lady Antebellum.
Image via Istock