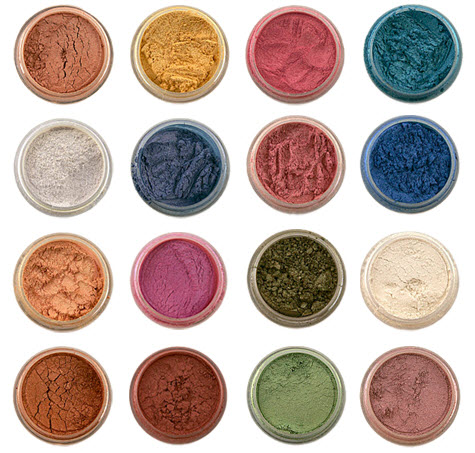 I love a little sparkle and glow and one of my favorite loose shimmers comes in secret little pots that are really hard to find. The line is called La Femme Sparkle Eye Shadow Dust and they are really inexpensive around $5.00 per pot and by far the best loose powder shimmers out there.
You can find these little treats here. They've actually been around for years and years but just never really received much press. I found them a long time ago in the most random of places, an old school beauty supply store in a strip mall near a retirement home in California. Like I said, random.
The shade range is awesome and they are so refined you can layer them for whatever intensity you are after. Use them as a highlight, an eye shadow and on top of cheekbones to illuminate skin. You can even mix the lighter shades with a little body oil for extra sheen. You can also sweep them across cream shadow in a matching color to boost the intensity of the color and create a sexy evening look.
For fabulous highlights try White or Opal if you are fair, for medium skin try Champagne Gold and for darker skin try Golden Sunset.
My current favorite way to use them is to create a subtle fall glow. Sweep just one shade like Golden Khaki or Dust Wine across the lid, then apply a few layers of a darker hue like Black Orchid.
I have every single one of the shades; it's like owning magic fairy dust!
As an established makeup artist, many beauty brands send me samples of their latest products for consideration. I only write about the items that I truly love and I always abide by Daily Makeover's Editorial Ethics Pledge in each of my Positively Beautiful posts.