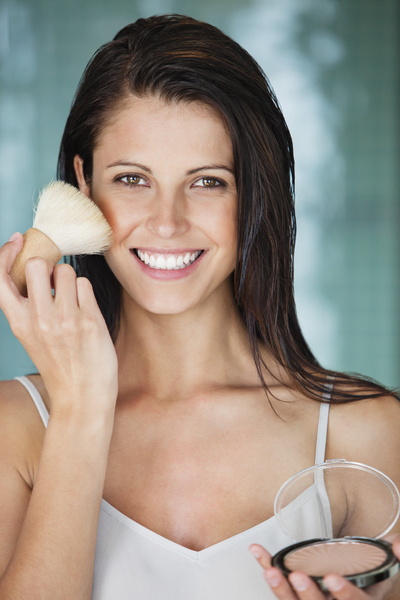 Who doesn't love a shimmering glow? With the weather warming up and our bodies more exposed, we can start to bedazzle our skin with glowy goodness. A well-buffed complexion is the first thing to consider before smoothing on the shine, so make sure your face and body are well exfoliated before applying your iridescence.
For The Face
Add a dab of Stila's All Over Shimmer Liquid Luminizer ($20, Stilacosmetics.com) or Benefit's High Beam ($26, Benefitcosmetics.com) into your regular foundation to give it an extra radiant kick. Blend it all together in the palm of your hand and smooth on with a non-latex sponge for skin that will look dewy and divine.
For The Body
Try Nars Body Illuminator ($45, Sephora.com), Soap & Glory Glow Lotion ($20, Sephora.com) or Olay Quench Daily Lotion Plus Shimmer ($7.79, Olay.com) to give a sparkling sheen to the skin and help muscle tone stand out. You can also custom create your own scented body shimmer by taking a jug of unscented lotion, like Eucerin ($12.49, Eucerinus.com), and add a drop or two of your favorite perfume, a few squirts of Makeup Forever's Uplight ($29, Sephora.com) and then shake it all up for your own personalized twist.
Strategically Placed Shimmer
Carmindize the face by applying Fresh Satin Luster Palette ($45, Fresh.com) under the brows, on the inside corners of the eyes and on top of the cheekbones to showcase the planes of your face. You can also trace around the perimeter of your lips so when the light catches it you get the illusion of a fuller luscious pout. Ah shim shimmer!
As an established makeup artist, many beauty brands send me samples of their latest products for consideration. I only write about the items that I truly love and I always abide by Daily Makeover's Editorial Ethics Pledge in each of my Positively Beautiful posts.